---
---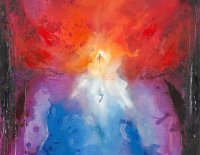 "Engaging Your Unique Way Of Being" is an experiential pathway into nine facets of your unique potential.
Monthly Live Online Creative Sessions To Build Creative Resilience and inspire HOPE.
To do this we will be looking at a series of inspiring artworks called "the Soul Notes'. Each of these has a hidden energetic potential that provides the jumping off point for your own experiential discovery. These nine facets are already a part of you, you just need to uncover them through the power of your attention, imagination and creativity. Following this, you will be creating a piece of artwork inspired by your own direct experience of this unique potential.