---
---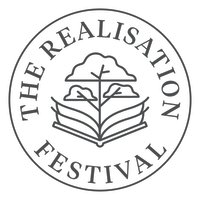 The Realisation Festival is a gathering that is part retreat, part symposium at St Giles House, Dorset. It is for those actively working at the interface between society and soul, and who feel the gravity of our times.
Over the course of the weekend, you will engage with some of the most exciting thinkers and practitioners of our times, share experiences and expertise, music, movement, food and plenty of conversation. You can see a more detailed programme here.
Resourced by an astonishingly beautiful place that carries the memory of the complex struggles of generations and has inspired philosophical and political innovation for centuries, the Realisation Festival is a space to reckon with now, imagine alternative futures, and develop a sense of calling and response, independently and together.

To ensure the festival is open to all, we have a variety of tickets available at different levels of cost, including bursary places which can be applied for by emailing realise@realisationfestival.com. Tickets are priced per person and include access to all the events over the three days, three nights accommodation. All meals and wine at dinner are included in the ticket price. All participants will also be provided with a covid test on arrival.

Before selecting a ticket, have a look at the available accommodation following the links below.
- The Riding House: https://www.stgileshouse.com/r...
- The Bell Tents: https://www.realisationfestiva...

We look forward to welcoming you in July.*
The Realisation Festival is a collaboration between St Giles House and Perspectiva.
*You will get a full refund if the festival is canceled or postponed due to covid.