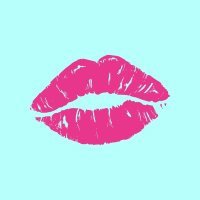 Do you find it hard to reach out and connect?
Or do you find that you are reaching out but getting no result?
Would you like tips and protocols to flirt and get to know yourself and others?
Would you like to work with the parts of you that may have different ways of operating in relationships and find more alignment so you can move forward?
Would you like to look at your values around relationships, sensuality and sexuality so that you feel clear what you would like to be open to?
And would you like to work with the seven steps of flirting to allow yourself to open up?

Would you like to open your heart and manifest the life you dream of?
Would you like the possibility of deeper self-care, self-love and/or a partnership?
Would you like to be more open to your creative dreams?
Welcome to Love School
This is a six-week live online course to support you in opening up to your heart and your desires, facilitated by Cate Mackenzie, Love Coach and Psychosexual Therapist.
Each week we will explore connecting deeper and deeper into your heart, finding ways to open up to you, your life and what you love.
We will explore how to flirt and be open to connecting in a light and warm way.
Flirting is an innate skill that we can see in both human and animal behaviour. Think of watching young children approach each other, connect through facial expression and body language and then begin to explore friendship. Or Puppies bounding up to each other using body posture and eye contact to invite play. At the beginning of relationships, adult humans adopt techniques to attract another by body language, tone of voice, eye contact and facial expression. We invite exploration, we show we are attracted and we learn to play together.
As relationships develop and life becomes more serious, we tend to lose the ability to play, and flirting becomes a thing of the past. Connection can get lost and the spark is dimmed.
For individuals who have been single for a while, it can be very difficult to find the confidence to approach another person. They may lose the ability to embody their feelings in way that can be read by others. They may try and fail to signal their feelings or intentions in a positive way.
About the course
This is course to help you to reconnect to your sense of play and fun so that you can feel irresistible and give off your va va voom. 
We will look at:
How to open your heart to connection
How to clear up the past and heal what wounds may have been left with you
Saying "Yes" and "No" clearly so you are more in tune with your own sense of consent
How to make sure you feel safe to be vulnerable again or for the first time in connection
What you want in relationship to yourself and others
What is your relationship to yourself and how can you develop a self-love and a self-pleasure practice so that you feel more fulfilled and happy
What are your values and legacies around pleasure and connection - is there anything you would like to release and anything you would like to embrace?
How to stay in a loving connection and stay balanced and contented in life with choices in your relationships
Dates and times
There will be six live Zoom sessions running on Tuesday at 7:00-8:30pm UK time 
22 February, 1 March, 8 March, 15 March, 22 March, 29 March

Cost
£150 / £130 earlybird (book by 22 January)
Testimonials on Cate's Flirting workshops
"I absolutely loved this workshop! Cate was incredible! She had so much fabulous advice and such a fun and uplifting way of sharing it! Thank you so much Cate! I would love to come to more of your workshops!"
"I highly recommend this event. I think everyone had some different expectations for this event, but also I am sure that everyone got more then they expected. Cate is brilliant and the whole talk and the workshop held attention all the time. I really like the way the audience became the part of the event. I am definitely coming the next time."
"Absolutely Fantastic! Cate is such an alive and enchanting practitioner! Thank you."
About Cate Mackenzie
Cate Mackenzie is a COSRT Accredited Psychosexual Therapist and Couples Counsellor. She qualified as a Sex Therapist with Cabby Laffy at the Centre for Psychosexual Health in 2013, then took the Advanced Postgraduate Diploma in Couple Counselling with NAOS in 2015 alongside taking the certificate in Transformative Couple Counselling (using scripts from Harville Hendrix and mindfulness from Hedy Schleifer) with Sue Wintgens and Noa Rockman. From 2018-2020 she has trained and qualified in Emotionally Focussed Couples Therapy (Dr Sue Johnson) and is now training in Internal Family Systems (Dr Richard Schwartz).

 
She is on the COSRT media team and is often on radio or in the press talking about sex and relationships. She was the Dating Coach on Channel 4's "The Undateables" and was recently on the podcast "Getting to I do" with Denise Van Outen and Eddie Boxshall giving a couple counselling session. Her passion is helping people to communicate heart to heart and to be supported to use clean language so that they can hear each other. She also loves to bring plurality and creativity to sex therapy and couples work.
Her background includes teaching dance and drama for eighteen years in community settings working all over the UK with people with disabilities, mental health, long term unemployed people, people with homeless issues and ex-offenders for places like The Bromley By Bow Centre, The Barons Court Project and Mind the Gap.
She then became a Life Coach and workshop leader running retreats and workshops all over the world and in the UK. She trained in Rosen Bodywork therapy, Person Centred Expressive Arts Therapy, Shamanic Dance and Forum Theatre before making the decision to focus on Psychosexual Therapy.
Her past includes working in the film industry ("The Sheltering sSky" Bernardo Bertolucci) and as a models agent (Models 1). She is also an artist and has had her art sold in 80 countries through IKEA.


Take a look at:
Cate's YouTube site.
Cate's Open Your Heart meditations on Spotify.
www.catemackenzie.com
info@catemackenzie.com