---
---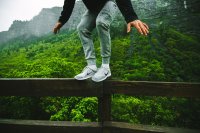 Without doubt, the best way to become a better coach is to watch thinkers thinking while coaches are coaching. That's where we learn to notice better and say what we see. 3D's Coaching Practicum is 8 hours of live online training where you practice, observe and listen to coaches coach and thinkers think. It is a learning laboratory.

We know how much you value having an experienced coach in the room, so a 3D Coach is there hosting, listening, pausing, supporting and challenging.
"One must learn by doing the thing; or though you think you know it you have no certainty until you try." Sophocles, Trachiniac 415BC
Who for?
Anyone who has done a minimum of 26 hours training in coaching. You can come as many times as you like.
Dates
09.00-11.00 (UK) on Thursdays 30th September, 7th October, 14th October, 21st October 2021 with Ruth Bennett PCC

Cost £150 inc VAT