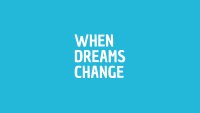 Growing Hope are providing training to give individuals the opportunity to become a certified facilitator of the When Dreams Change course. 
When Dreams Change aims to enable parents and carers to reflect on their experience of having a child or young person with additional needs, and to become more of the person they have been created to be. We have found this course to be of great benefit to parents and carers: 
'It dared me to dream about things not just for my child who has additional needs but for myself as well.'
'I can't pour out to my own children if my cup is empty…it made me go away and think where are the relationships in my life where I feel so safe that I can let my guard down, tell it as it is and know I'll be accepted…it helped me think about how we can go the distance if we're real with people around us.'
'This parent who is sitting next to me they're feeling the same things that I'm feeling, that really made me feel part of a group.'
As a charity we aim to grow hope for children, hope for families and hope in Jesus across the UK. This is a christian based course which enables all parents (regardless of their background or beliefs) to be able to process their experience of having a child with additional needs. We know that 15.5% of children in the education system (Department of Education 2020) have additional needs which impact on their ability to participate in everyday activities. This means that several individuals in our local communities are experiencing the impact of additional needs on their family. When Dreams Change aims to give parents and carers the opportunity to experience hope in their situations. Across the four weeks of the course we hope that parents will be able to reflect on their own experience and the emotions they are experiencing, identify where their support network is and reflect on their own hopes and dreams for the future. 
The course uses videos produced by Growing Hope, a facilitator guide and handouts. By becoming a When Dreams Change facilitator you will be able to access our online and printed material in order to run When Dreams Change as many times as you'd like to within your locality. 
Through attending our facilitation training we are aiming to equip you with the skills you need to run the course and support parents to access the material. Due to the current coronavirus pandemic we are running the first course online. We will post you a pack of resources which enable you to participate throughout the two days. The training will involve whole course teaching, break out room discussion, and workshop activities. We will have breaks throughout the day to enable time away from the screen. 
Anyone is able to complete the facilitator training, regardless of their background and beliefs. The When Dreams Change course has a christian underpinning and is based on the story of Joseph and the technicoloured dream coat using passages from the bible telling this story to help discuss different experiences parents may be having. The course can be run across church, community and school settings.