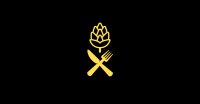 Every family deserves a Family Reunion!  Since we can't hold our scheduled FueledFest412 indoor event this year (due to capacity limitations), we've decided to hold a socially-distant FAMILY REUNION in it's place.  On plus note, it's also Ryan's 37th birthday!
On July 17th, 2021, head down to Pavilion 15 at Cedar Creek Park in Belle Vernon, PA and spend a day with the FueledFam!  Conveniently located at the intersection of I-70 (for our WV friends) and Route 51 (for our Pittsburgh and Uniontown friends).
This is a FREE event and everyone's welcome to come hang out for the day.  
Bring a 4-pack to share and a covered dish, if you'd like.  (Must be 21 to drink, this will be heavily policed).  We're planning to have lots of food, beer, BBQ, games (volleyball, horseshoes, cornhole and all the corny games you play at family reunions), and even some of our brewer friends on-hand to pour out samples.

This is a kid-friendly and pet-friendly (all pets must be leashed) event, however, if you bring your kids and pets, be sure to bring a DD as well.  Remember to be safe!  It's a park, so spread out and socially-distance.  Mask up when needed.  You know the drill.
Official Family Reunion shirts to be on sale soon.
Hotels in the area:
More details to follow.  Donations to offset event expenses are welcomed.

Please Fuel Responsibly.
All attendees must follow the park's alcohol policy.  This policy states that attendees cannot...

Bring glass bottles or containers into the park.
Congregate or consume alcoholic beverages in any parking area or along any roadway.
Consume intoxicating beverages in, on, or within 20 yards of any parking areas, roads, road berms, or vehicles.
By signing up for the event, you agree to follow this policy.  For a full list of Westmoreland County Park Rules & Regulations, please click here.