---
---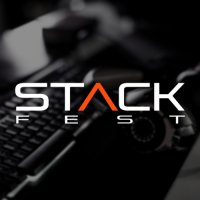 *BOOKING IN ADVANCE IS STRONGLY ADVISED, DON'T MISS OUT!*

Welcome to a new esports + games community where you can belong. Stack Fest, the 3-day UK esports and games festival where the leading players, makers & talent gather. 09.09.21 - 11.09.21 @ Here East.

Esports Ambition - Thursday 9th September
Designed for those working within the esports and games industry and B2B markets.
Talent Aspiration - Friday 10th September
Led by the Stack Fest Education Partner, Staffordshire University London, sees a wide listing of sessions by esports and game brands, pro teams and players you'll be super-familiar with on how to build on your passion for games into an experience-rich and healthy career. 
Player Action - Saturday 11th September
Mix of interaction sessions and competitions, this day is everything fandom.


For further details: https://stack-fest.com/