---
---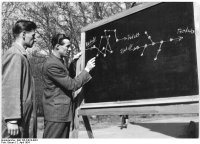 Want to make more of a difference for your council, health board, public body or school?
Whichever sector you work in, the principles of constructive challenge and support are the same. So are the skills you need to make a difference through your questions and suggestions.
This four week virtual course is for anyone in a non-executive or independent role on a public body including:
School governors
Local councillors
Scrutiny councillors
Independent members of health boards
Non-executive members of housing association boards
Non executive members of public boards
This course is for you if you are:
New to your role and looking for useful tips and techniques
Looking to make more impact in meetings but not sure how
Interested in refreshing your thinking and practice
Feeling stuck and not sure how to move forward
The cost of the course is £150. 
The four weekly sessions are all on Thursdays, 10.00- 12.00 (1st, 8th, 15th, 22nd July)
Full details here: https://www.publicgov.co.uk/co...;