---
---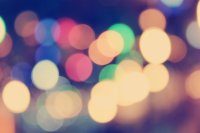 CLWCA Summer Garden Party on Thursday 3rd June 2021
Oyez! Oyez!
Do join us at our Summer Garden Party where we shall have the opportunity of enjoying one another's company for the first time in far too long! Catch up with friends, meet your Officers and Ward Chairs and mingle with Parliamentarians in the beautiful surroundings of a Private Members' Club in the heart of Westminster. Enjoy Champagne and Cake from 6.00 until 8.00pm.
Formal day dress for the occasion is required. Club rules dictate that Gentlemen must wear business suit and tie. Religious, traditional or national dress, or service dress uniforms are also permitted. Ladies are encouraged to don fascinators or hats if they wish. (Please note no denim wear or sports shoes are allowed).
The Central London location will be confirmed to all attendees 48 hours beforehand.
A Grand Raffle will be drawn and streamed live on the afternoon of the event. The three fabulous prizes won will then be awarded during the Garden Party (or collected at a later date by arrangement). Do buy a raffle ticket whether you are able to join us or not.
This event is held on behalf of the CLWCA Women's Group and hosted by Panda Morgan Thomas.
All event bookings are subject to our standard terms and conditions, which you can read here.