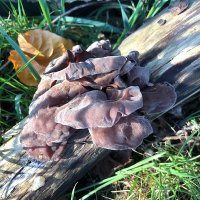 Holt Country Park is located in North Norfolk in an Area of Outstanding Natural Beauty. It is home to a number of species within its mixed native deciduous and Scot's Pine woodland. This rich habitat offer a fabulous place to learn about edible plants and mushrooms growing in the UK. This foraging course walk is easy to reach from Norwich, Fakenham, Sandringham, King's Lynn, Cromer, Swaffham, Thetford and Great Yarmouth.

At Holt Park, which holds a Green Flag Award, you will discover how to identify some commonly growing foods to forage for, how to avoid poisonous lookalikes, and hints on where to look.
The course includes: 
- an overview of foraging laws and safety best practice 
- exploration of the venue introduction to a number of edible species 
- instruction on how to tell edible species apart from poisonous lookalikes 
- tips on harvesting 
- information on where to find these species again 
- recipe ideas 
- wild food treat/s to sample 
- digital information sheet sent after the course 
Samples of tasty wild food treats can include soups, pestos, salts, pickles, syrups, cordials, jams, jellies, leathers, vinegars, and preserves. All are either 100% plant/fungi-based or have a 100% plant/fungi-based alternative.
Participants must be aged 18 or over - sorry, no children under 18 or babes in arms on this course.
Unfortunately, dogs are not permitted on the course.
Exact meet-up location and further information sent two days before the course date.  
Terms and conditions can be found on www.foragingcoursecompany.co.uk

We cannot guarantee what wild edibles will be growing on our courses, such is the nature of foraging. However, as a rough guide of the seasons, spring is usually predominantly plants and perhaps some mushrooms; summer is usually plants, fruits and perhaps some mushrooms, and autumn is usually predominantly mushrooms with some plants, fruits and nuts