---
---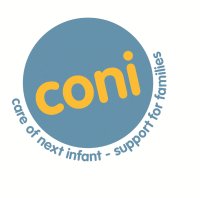 Who is this training for: CONI training designed for health professionals who are going to be or are a CONI coordinator in their local area where the CONI programme has been commissioned.
Training content: CONI training is undertaken via a Distance Learning modular style course. It is estimated to take between 6 hours (update) or 12 hours (initial) over 8 weeks.
Certification: We will provide a certificate of attendance on receipt of your evaluation form. Please note that a certificate is valid for 3 years.
Cost per person:
Initial £55 (includes a resource pack)
Update £25 (requirement is a minimum of every 3 years)
Ways to pay: please click "Pay for training" and choose between two options: CONI- Initial training or CONI- Update (Refresher) training
What to expect:
Once you complete a booking form you will receive a confirmation with the payment information. On a receipt of payment CONI team will email you the following:
A Learning Log, including a reflection section for your personal use.
The online links to access the presentations for each module. Work through these at your own pace over the 8 weeks.
A leaflet resource pack (only for initial training) at the address on the application form, unless you state otherwise.
The online links to complete an evaluation form.
During the course please contact coni@lullabytrust.org.uk for information and support – we are here to help you.