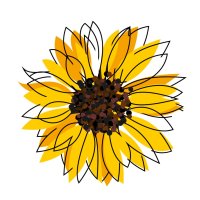 Join Neil Young and explore how children and young people are transforming how they think, feel and experience gender and sexuality and what this means for us and our practice
Summary: 
Gender and sexual identity are lenses through which all of us are constantly negotiating our place and meaning in the world, against a background of powerful binaries and stereotypes, most notably male/female and gay/straight. Yet, in recent years there has been a sea change amongst teenagers and young adults, who are increasingly resisting traditional, binary gender identities and not defining themselves as heterosexual.
In this day-long session, the group will explore our response to this generational shift by focusing on ourselves – connecting to our own feelings, thoughts and experiences. We will also examine the reality of lesbian, gay, bi, trans, queer (LGBTQ+) and gender-fluid children and young peoples' lives, including emergent gender and sexual identities, impact on attachment, discrimination, coping strategies and their implications for us in our professional practice.
Neil will offer up a space for small and whole group discussion, share contemporary research, media and resources as well as using the creative arts* to help our exploration and practice.
*What To Prepare: 
Before we meet, do gather whatever art materials (paint, crayons, stickers, postcards, loo roll holders, toys, leaves - whatever you have, like or can get your hands on) as we will be creating during the session.

About Neil:
Neil is an experienced integrative art psychotherapist, facilitator and youth worker with a longstanding interest in exploring gender and sexual identities.
Neil designs and holds creative spaces in which children, young people and adults – and the professionals who work with them – can explore their diverse experiences and identities, against the persistent impact of anti-LGBT prejudice, in safe and interactive ways. For professionals, this includes trainings, lectures, workshops and embodied performances working with therapist, counsellors, youth-, social- and mental health-workers and other professionals and organisations.
Neil's background also includes 25 years' experience as a researcher and queer community advocate, including founding Mosaic LGBT Young People's Trust in northwest London and working as an LGBT advisor to the first two Mayors of London.
In 2017 Neil published 'Young People: Not Straight, Not Narrow'  in the BACP University & College Journal after interviewing counsellors, therapists, academics and youth workers across the country. The article explores ongoing, emerging trends in gender and sexual identification among children and young people and offers advice for affirmative therapeutic practice.
Neil currently works 4 days/week as an integrative arts psychotherapist in private practice in London and teaches at the Institute for Arts & Therapy in Education (IATE)

RECORDINGS: 
Please note - The Sunflower Network does not record events for purchase or view at a later date. All our events are 'as live'. This is to safeguard the nurturing and contained environment we create online in order to maintain our culture of safe, private and supported interactivity and sharing.

It is also possible to pay for your ticket in instalments or for your place of work to pay for you - please email info@thesunflowernetwork.co.uk to discuss / arrange.
SUNFLOWER EVENTS TERMS & CONDITIONS
Terms & Conditions: Please note the ticket price includes any handouts the trainer may wish to share with you - which will be sent out AFTER the event has taken place - and a CPD certificate.
All bookings to be paid in full. Tickets are non-refundable. You can re-sell or transfer your ticket to another attendee up to 24 hours before the event opens - as long as we have notice in writing with their name. On request The Sunflower Network may be able to help advertise and/or facilitate any re-sales but this will incur an admin fee of £15.00 to cover our costs including subsequent charges we receive from the ticket providers. Please note The Sunflower Network cannot ever guarantee a successful re-sale and responsibility for finding a new purchaser remains with the original ticket holder at all times. No transfer or refund will be considered for a 'no show' on the day of the event for whatever reason.
The Sunflower Network reserves the right to make changes to the booking terms and conditions, the timetable, content and/or any events at any time due to unforeseen circumstances. In the event of cancellation by us and if we cannot offer an alternative date, we will refund the cost of the ticket price for the event in full. We will not be responsible for any further cost incurred by you in relation to your booking.