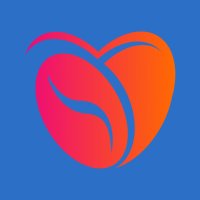 Early Bird discount, enjoy it while it lasts!

Explanation of Benefits


Why Attend jLove
Virtual events are doubled-edged. Although more accessible to attend, there are so many popping up it is challenging to determine where to invest your time. Below are some things to consider to decide if jLove is right for you.
Content
Take a look at some previous edition videos to get a feel for how deep Java experts dive. Then scan the speaker schedule to define whether your professional aspirations might benefit from these real-world lessons. Check out our blog to learn more about our speakers.
Here are a few highlights:
Chandra Guntur (NYJavaSIG leader and Java Champion)
Mary Grygleski (President of cjug and developer advocate at IBM)
Bruno Souza (SouJava leader and JCP Executive)
Guillaume Laforge (Java champion and developer advocate at Google)
and many others.
Our CFP is open till May 15th, and there is still a chance to apply—you can be a speaker, too!
Connection
Similar to our previous events, a key objective remains to be facilitating interactive connections between attendees and speakers.
Consequently, every session will be streaming LIVE with a dedicated Discord channel supporting live Q&A—because everyone benefits from improved learning through questioning and connecting. Each talk will be followed by live Q&A, with jLover pass you'll get a real chance to spend quality time with the speakers and follow up on what you learn from their talks.
Job opportunities
We want to introduce Recorem at our conference! 
Recorem is a web application that efficiently enables job discovery as a value-added feature during any professional event. Unlike job portals, on Recorem, jobs are visible only to event-registered job seekers. Our cutting-edge, skill-based matching engine presents pre-qualified candidates to recruiters. Job seekers can apply discreetly for the latest jobs and get guaranteed responses within 72 hours. Recorem operates during real-time events, which ensures the jobs and candidate profiles are hot.
Email Recorem if you have any questions regarding the platform vik@recorem; tap@recorem.com
Community 
The Hallway Track has long been considered the hidden gem of open source conferences. It's alive and well—and online—at jLove, thanks to innovations by SpatialChat.
Look how marvelous our Q&As are!