---
---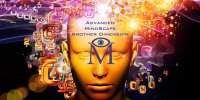 Advanced MindScape : Another Dimension
Online Special Via Zoom
Friday 30th July  - Sunday 1st August 2021
PST: 9am-2.00pm, EST: 12pm noon-5pm, (UK Time: 5pm-10pm)
A Unique opportunity to take your MindScape to Another Dimension online from the comfort of your own home in this live interactive online seminar via Zoom. Join Senior Advanced Mindscape Instructor Andy Spencer for his unique version of Advanced MindScape.
Whether you're new to MindScape or an experienced MindScaper, whether you use it regularly or a little 'rusty', this class will take your MindScape to Another Dimension. You will come away being able to be in MindScape immediately on demand and work with MindScape with your eyes open. This in itself transforms how you can use MindScape in your everyday life to change your reality. With three days of experiential practice you will significantly enhance the trust in your insights and yourself.
We will harness the power of MindScape to work on shifting those stubborn habit patterns, limits and beliefs in your subconscious mind and helping you let go of your old story and create your NEW STORY! Are you ready to change your reality?
Please Note
This a live interactive seminar online via Zoom
It is not a recorded webinar
You will need a PC/tablet device with a Camera and
Reliable internet connection and speed
You will need to be interactive throughout the period of this seminar
This is the full 3 day version of the class and additional homework time is required between class times.
Notes for Monitors/Repeaters.
Monitors before buying your ticket please Register on the IBA to confirm your monitor and IBA membership status and which is the correct ticket for you: IBA Registration Once registered check the email from registrations@bodytalksystem.com to confirm your monitor status.
Please Note that each of the Advanced MindScapes are unique independent classes (just as with Fundamentals Integration). This means that the monitor/repeat rate is only for those who have previously taken this specific version of Advanced MindScape (Another Dimension) with Andy Spencer. Your IBA registration email will confirm your status and fee level.
Online Special rate for the first 8 to pay - investment US$699 (no additional taxes or booking fees).