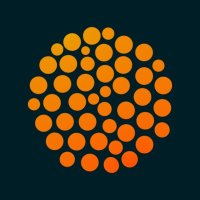 This fascinating half-day with Graham will explore the adolescent brain, and some of the challenges that working with young people can present as well as the challenges they face in today's society. It can be attended as a stand alone session* or, for a discount, can be coupled up with Graham's next half day training with us exploring The Roots of Resilience - How Mismatches & Ruptures are Opportunities for Growth on 16th October 2021. 
It is also possible to pay for your ticket in instalments or for your place of work to pay for you - please email info@thesunflowernetwork.co.uk to discuss / arrange.
Summary: 
This talk will look at adolescent emotional and brain development. 
It will focus on some of the key challenges facing young people today in a world in which new pressures, such as technology and social media can hijack ancient inherited potentials, sending them along new and possibly worrying trajectories. 
We will look at the challenges facing parents, therapists, and other professionals in the face of changes which are deeply affecting the minds, bodies, brains and nervous systems of young people. 
The talk, using slides and videos, will think about what can redress this, in particular how their important relationships, with parents, therapists , other professionals and adults in their lives, can rebalance and recalibrate the adolescent nervous system, leading to living a better life and creating a more hopeful future.
About Graham: 
Graham Music (PHD) is Consultant Child Psychotherapist at the Tavistock Centre and adult psychotherapist in private practice. His publications include Nurturing Children: From Trauma to Hope using neurobiology, psychoanalysis and attachment (2019), Nurturing Natures: (2016, 2010), Affect and Emotion (2001), and The Good Life (2014). He has a passion for exploring the interface between developmental findings and clinical work. A former Associate Clinical Director at the Tavistock, he has managed and developed many services working with the aftermath of child maltreatment,. He works clinically with forensic cases at The Portman Clinic, and teaches, lectures and supervises in Britain and abroad.


RECORDINGS:
Please note - The Sunflower Network does not record events for purchase or view at a later date nor permit recordings of the event to be made. All our events are 'as live'. This is to safeguard the nurturing and contained environment we create online in order to maintain our culture of safe, private and supported interactivity and sharing.
UNCREDITED USE OR REPLICATION OF CONTENT SHARED:
On behalf of the trainers we work with, we do not allow content shared during our CPD days to be replicated or used in any way without due credit to the copyright owner. Doing so without previous consent may result in exclusion from further Sunflower events.
BOOKING TERMS & CONDITIONS:
Please note the ticket price includes any handouts the trainer may wish to share with you - which will be sent out AFTER the event has taken place - and a CPD certificate.
All bookings to be paid in full except where private arrangements have been made to pay in instalments and agreed by us. Tickets &/ or any instalment payments are non-refundable once payment has been made. You can re-sell or transfer your ticket to another attendee up to 24 hours before the event opens - as long as we have notice in writing with their name. On request The Sunflower Network Ltd. may be able to help advertise and/or facilitate any re-sales but this will incur an admin fee of £15.00 to cover our costs including subsequent charges we receive from the ticket providers. Please note The Sunflower Network Ltd. cannot ever guarantee a successful re-sale and responsibility for finding a new purchaser remains with the original ticket holder at all times. No transfer or refund will be considered for a 'no show' on the day of the event for whatever reason.
If you are booking a ticket as part of a discount offer, only ONE discount can be applied to a ticket at any one time. 
The Sunflower Network Ltd. reserves the right to make changes to the booking terms and conditions, the timetable, content and/or any events at any time due to unforeseen circumstances. In the event of cancellation by us and if we cannot offer an alternative date, we will refund the cost of the ticket price for the event in full. We will not be responsible for any further cost incurred by you in relation to your booking.