---
---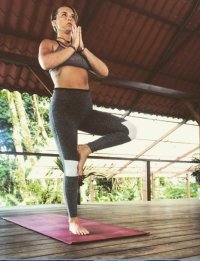 5 night/6 day Yoga & Self Care Retreat Deposit
LIVE YOUR TRUTH YOGA 
So excited you will be joining me for this amazing experience in one of the most beautiful places in the world. 
In the next week you will receive a welcome email with further information as well as a personal registration form. In the next 2 weeks you will also receive an invoice for the remainder of your payment due based on your accommodation choice. 
Your transportation from the San Jose Airport is included in this retreat but you are responsible to book your own flight.  In the upcoming emails there will be best practices and tips for all preparation and planning for your retreat. The group shuttle will be departing SJO between 8-9am on the 27th.