---
---
CALL TO CONVENTION:
Get ready for our annual Convention, College Republicans! This year, we will be at the Treasure Island Hotel in Las Vegas from July 9-11.
Your ticket will include:
A room for 2 nights (July 9th and 10th) to be shared with 3 other same-sex College Republicans

Convention registration fees

Opportunity to hear from nationally prominent Republican speakers, like Congressman Paul Gosar (R-AZ)!

Gourmet lunch banquet on July 10th

Pool party

Social at Gilley's Saloon
Agenda:
The final agenda will be sent between June 20th and July 3rd.
The final meeting of the Executive Committee will be July 10th at 9:00am and is open gallery.

Check-in for General Assembly will be at 10:00am on July 10th. Business will begin at 10:30am.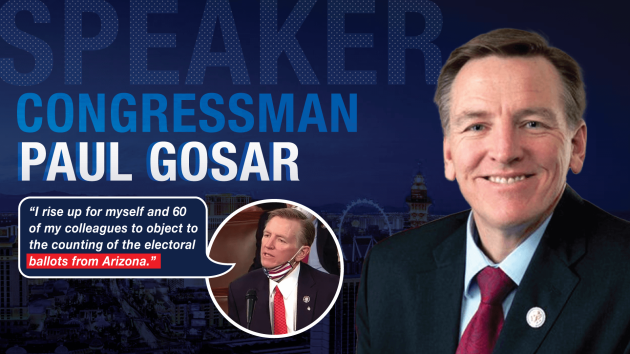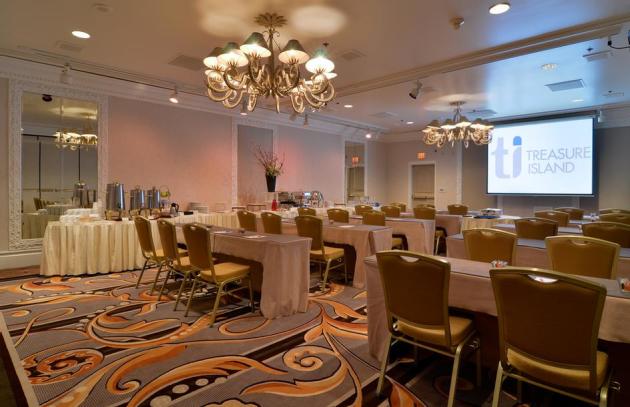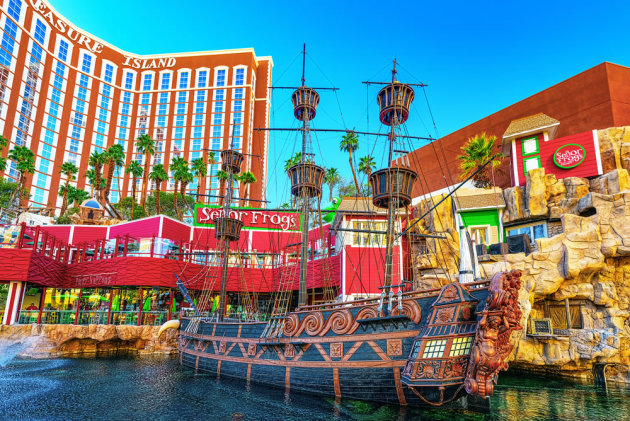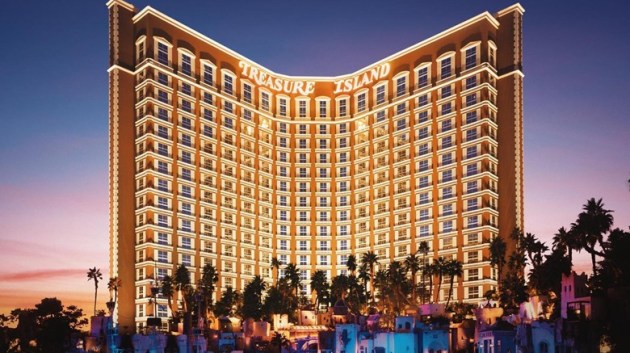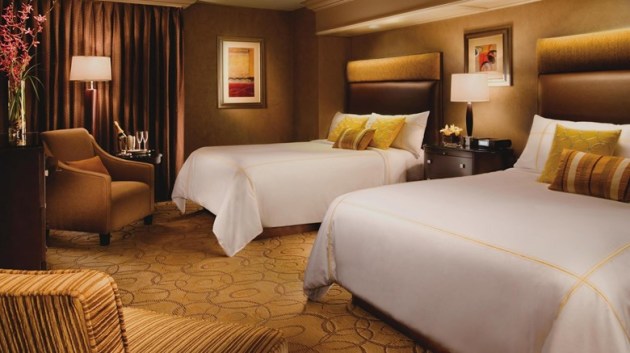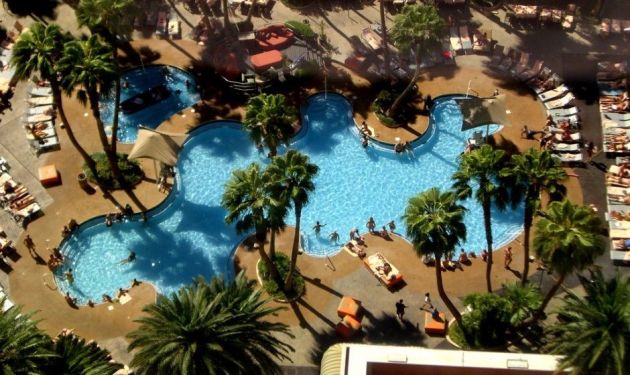 Congressman Paul Gosar:
Paul A. Gosar, D.D.S., is serving his sixth term in Congress as the Representative from Arizona's Fourth Congressional District. First elected in 2010, he came to Congress with no prior political experience. Paul believes that the Constitution is the cornerstone of our Republic, and always pursues policies that allow for more individual liberty and less government involvement.

Dr. Gosar is focused on bringing jobs back to the district, fighting illegal immigration and securing the border, challenging the status quo and holding Washington bureaucrats accountable, cutting wasteful government spending, and ensuring that he is representing the interests of his constituents.

He has focused his legislative work on natural resources issues and government accountability. Both areas stem from his work on the House Committee on Natural Resources and the House Committee on Oversight and Reform. Dr. Gosar is the Republican Leader of the Subcommittee on Oversight and Investigations and a member of the Subcommittee on Energy and Mineral Resources.

Additionally, Dr. Gosar was elected to serve as Chairman of the Congressional Western Caucus for both the 115th and 116th Congresses. Click HERE to learn more about Dr. Gosar's work with the Congressional Western Caucus.

Dr. Gosar has managed to be extremely effective in a time of gridlock when few other bills were enacted. Rep. Gosar has introduced 16 bills that passed Congress, 24 other legislative initiatives became law and 84 amendments passed the House of Representatives. Rep. Gosar was recognized in 2012 as one of the hardest working and most effective new members of Congress. Rep. Gosar raised the bar even higher during his second term with six bills signed into law by the president, 12 other legislative efforts becoming law, and 24 of his amendments passing the House. As a result of this legislative success, Dr. Gosar was the most effective member of the 113th Congress. One of these legislative victories was the most important bill that passed Congress during this time-frame, facilitating a land exchange that will allow for the creation of 3,700 new jobs and generate $60 billion for Arizona's economy.

Before being elected to Congress in 2010, Dr. Gosar owned his own dental practice and was a small businessman in Flagstaff for 25 years.

Whether Dr. Gosar is in Washington fighting for his constituents, or back home working to find solutions to the problems facing the people of Arizona's Fourth Congressional District, he remains committed to ushering in a new era of government that empowers individuals and reforms bureaucratic procedures that are stifling job creation.

Running for Office:
Declarations of candidacy for the CCR Executive Board are due by June 20th to exec@cacollegegop.com.

Positions for election are:

National Committeeman, Chairman, Advocate General, Secretary, Treasurer, Bay Area Region Vice Chairman, Capitol Area Region Vice Chairman, Central Valley Region Vice Chairman, Central Coast Region Vice Chairman, Southern Region Vice Chairman, Los Angeles Region Vice Chairman, San Diego Region Vice Chairman
No candidacies or new motions/ resolutions not relevant to material at hand shall be considered from the floor at convention.
Constitutional Amendments, Resolutions, Motions:
Constitutional amendments and any other resolutions are due by June 20th to exec@cacollegegop.com

All resolutions or motions to modify proposed amendments are due in writing by July 3rd to exec@cacollegegop.com. Amendments, alterations to the agenda, and new business will not be entertained at convention if not submitted in writing by July 3rd.

No candidacies or new motions/ resolutions not relevant to material at hand shall be considered from the floor at convention.
Delegates and Proxies:
Only delegates are allowed to speak and vote at convention. Each chapter shall be allotted delegates, to be distributed as each chapter's constitution allows, based on the following formula:

All chartered CCR clubs are entitled to three voting delegates for their first twenty members, or fraction thereof, and one additional voting delegate for each ten members, or fraction thereof, above the original twenty members

The delegate allotment is as follows:

Fresno State: 14

Cal Poly Pomona: 6

Cal Poly SLO: 24

Chapman: 4

College of Sequoias: 4

CSU Bakersfield: 4

Loyola Marymount: 8

Orange Coast College: 15

Pepperdine: 13

Point Loma Nazarene: 3

San Francisco State: 3

Stanford: 26

Stanislaus: 3

UC Irvine: 24

UCLA: 10

Redlands: 4

Santa Clara: 23

UCSD: 16

You have until June 20th to get us updated membership lists if you wish to increase your delegate count.
Proxy voting (if a delegate cannot attend) shall be allowed on the basis of one proxy vote for each accredited delegate present, up to the accredited strength of the delegation. Proxies may be issued by any member of a CCR club to any member of the same club, in accordance with the club's constitution or bylaws. Proxies may be transferred from one delegate to another within a club's delegation.

Delegate and proxy names are due to exec@cacollegegop.com by July 3rd.
Chartering:
Only chartered clubs may receive delegates and proxies. To ensure your club is chartered, please submit the following to exec@cacollegegop.com:
List of your Executive Board members, their positions, and their emails

Form of school recognition for your club (RSO portal, letter affirming your registration with your campus as a student org, etc)

List of your active members with names and email addresses

A copy of your Constitution/ Bylaws
Questions and concerns:
Contact convention co-chairs Anthony Mansfield or Dylan Martin at convention@cacollegegop.com