---
---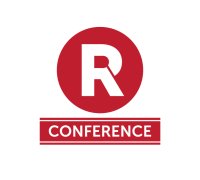 Please join us for our seventh annual New York R Conference 
from September 9-10, 2021, where R enthusiasts and data scientists 
will gather to explore, share, and inspire ideas!
You have the option to either attend in-person in NYC at FIAF or virtually online.

All workshops* will be held on September 1st, the week prior to the conference. 
You have the option to attend most workshops either in-person in NYC (location to be announced soon) or virtually online. Some workshops are only available virtually. 

Please make sure you select the correct ticket type.
For more information visit rstats.ai and follow us on Twitter @rstatsai , @LanderAnalytics and #rstatsnyc.
*Workshop tickets do NOT include access to the conference. If you would like to attend both a workshop and the conference, you will have to add both tickets to your cart.

The R Conference is presented by Lander Analytics.