---
---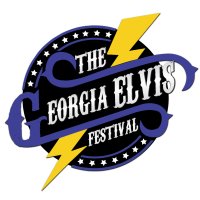 Please join us as we come to Georgia! For the Georgia Elvis Festival! Featuring three days of Elvis-filled Fun! 7 Vegas-style headliner shows, paired with your favorites like Dean Z, Bill Cherry, David Lee, and more !! You'll be transported back to when Elvis ruled the music industry! Our event is hosted right by the water at Epworth By The Sea!
2022 Headlining Cast:
Dean Z 

Bill Cherry
Ben Thompson 
David Lee
Cote Deonath 
Ted Torres
Alex Mitchell
Michael Cullipher 
Cliff Wright
Braxton Sykes 
Jeff Lewis 
Dana Myers
Why Buy The All-Access Pass?
With Passes Ranging from $200 - $250, you're getting the best deal for one-of-a-kind entertainment! Dividing seven shows up at $65 apiece comes to $455 total, but when you buy the All-Access Pass, you're cutting that to $35.71 per show at our highest price tier at $250.