---
You will be notified if space becomes available
Done! You're on our waitlist...hope to see you soon!
---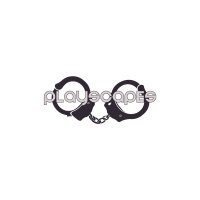 IT'S PRIDE MONTH! Bring your beautiful rainbow self out for a night of some queer mixing and mingling!
All identities and allies are welcome to affirm and celebrate pride! 
First important note:
VACCINE CARDS WILL BE REQUIRED AT THE DOOR TO GAIN ENTRY (NO EXCEPTIONS)
We want everyone to feel safe so let's commit to keeping all of us healthy. This means if you're feeling even the slightest bit under the weather STAY HOME! Temp checks will be taken at the door as well for peace of mind. We're going to be taking over The Deep End at 1080 Wyckoff Ave all night long. This event will be indoors and mask optional.
Newbie? Welcome! What to expect?
The Playscapes Mix and Mingle events are open to the public and anyone is welcome to join in on our night of flirty fun. Get to know some new faces in the ethically non monogamous community, or bring a date! The night is what you make of it.
Dress code: This is a pride event: so as much glitter and rainbow as possible! Let that slutty  gay god in your mind takeover!
Consent Workshop: if you'd like to become a fully vetted member of our VIP community of freaks you're required to attend an in person consent workshop. We're going to get into it at 7:30 and anyone is welcome to join.
Raffles and fun: have your Venmo handy! We're going to have fun toys and such that you can win!
Our last mix and mingle event sold out in the first day so get your tickets now!