---
---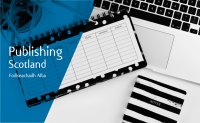 Date: Monday 11 and Thursday 14 October 2021
Time: 10 am to 12 pm

Our regular tutor Cathy Tingle will deliver this course online over two days, with a total of 4 hours of online time, including short exercises for people to do on their own. 
The online delivery platform is Zoom which many people will be familiar with.

About the course
This is a new course, aimed at people who don't work in a publishing house but who work, or want to work, with documents that will be published in some form - for example newsletters, brochures, handbooks or websites.
Discussion includes:
Principles of copy-editing and how they can help any document
Using structure to make things clearer
What to check and how to check it
Achieving consistency in documents that have a number of contributors
Common problems in text, and how to fix them
Easy tips and tricks that professional copy-editors use.
Delegates will be asked to send in two samples of the sort of text they work on, or hope to work on, for tutor feedback and advice during the course.
Who should attend
Anyone who produces documents and would like to improve them.
To find out more about the course and tutor, visit the Publishing Scotland website.
The fee for Publishing Scotland and CIEP members is £100+VAT (£120 including VAT)
The fee for non-members is £135+VAT (£162 including VAT).
Booking will close at midnight on Friday 1 October 2021.