Join us in the shady oak grove of Ragle Ranch Regional Park for a stellar event. Tickets are limited, and we encourage you to reserve your spot now for this music and food festival celebrating the spirit of the Gravenstein Apple Fair.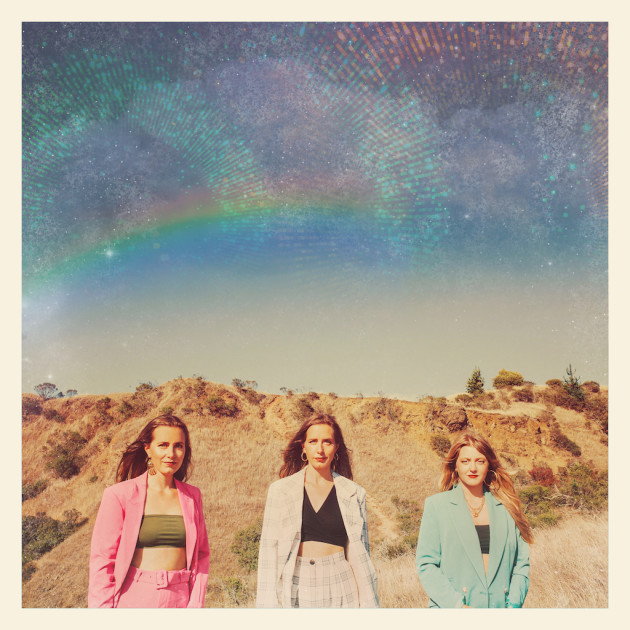 MUSICAL LINEUP
T Sisters
Whiskey Family Band with Alison Harris
Beau Beau Trio featuring members of the California Honeydrops
SoloRio with Representative Jared Huffman and Matt Szemela
Burnside
FOOD & GRAVENSTEIN VENDORS

Black Piglet
Fork Roadhouse
Handline
Mom's Apple Pie
Sonoma County Farm Trails Fritters
Dutton Ranch Organic Bulk Gravenstein Apples
North Coast Organic Gravenstein Juice and Sauce
LOCAL LIBATIONS
Heirloom cider 
Premium wine
Craft beer
ARTISAN MARKETPLACE
Curated farmstead products by Farm Trails members
Local arts & crafts vendors
PLEASE NOTE: Tickets are non-refundable. (See our Cancellation & Refund Policy below for full details.)

TICKETS: PRE-SALE ONLY ONLINE. NO TICKET SALES AT GATE.
GENERAL ADMISSION TICKETS: General admission tickets are $75 and include a commemorative glass for use during the event and to take home with you as a memento. Parking is free, and we recommend carpooling (or cycling) since space may be limited.

Tickets are only available by pre-sale online, not on site.
We expect this event to sell out. A limited number of discounted $60 tickets have been reserved for Sebastopol residents. From the ticketing website, click the "Join the guestlist/buy tickets" button. A screen of ticket tiers will pop up. Click "Do you have an access code?" at the top of the screen. Enter your zip code in the box below, and click APPLY. That will give you access to the locals rate.
VIP TICKETS: We are offering VIP Tables of 8 for $1,200. Invite your family and friends, and enjoy the amenities: 
Guaranteed free parking close to the entrance
A VIP gate for quicker check-in
Reserved seats at your shaded table with dedicated service (our volunteers will take orders and deliver food & beverages to you so you don't have to wait in lines)
Complimentary appetizers and libations for the table upon arrival (a cheese & charcuterie plate from Valley Ford Cheese Company, a bottle of Tilted Shed's special label organic Gravenstein-based apple hard cider, and a bottle of Dutton-Goldfield's Pinot Noir or Chardonnay)
A selection of delicious meals from our local farm-to-table restaurant partners (options available in advance)
Concierge correspondence with our VIP liaison
Tickets are only available by pre-sale online, not on site.
We will be adhering to State and County guidance regarding public health guidelines and best practices to make this event as safe and comfortable as possible for guests, participants, staff, and volunteers alike. As we have all learned over the past 15 months, the pandemic situation is fluid, and we plan to stay nimble and adapt appropriately if anything changes.
*A portion of your ticket may be tax deductible. Contact farmtrails@farmtrails.org to inquire about details. Please consider making an additional donation at checkout to the Farm Trails Foundation. 100% of contributions will go directly to our sister 501(C)3 nonprofit to support ag scholarships and educational programs and initiatives.
We are deeply grateful for your support and for the generous contributions of our sponsors who are dedicated to keeping our sweet country fair alive and thriving.
We hope to see you at the Benefit Concert and out on the Farm Trails!

Cancellation & Refund Policy: All Gravenstein Apple Fair Benefit Concert sales are final. There are no refunds or exchanges. Children (6 and under) receive free entry with a ticketed adult. All guests 7 and over must have a ticket. If the Gravenstein Apple Fair Benefit Concert is canceled or rescheduled by the event organizers, ticket holders will receive a refund. For FAQs, please visit https://www.farmtrails.org/faqs/.
About the Benefit Concert: This year we are producing a Benefit Concert to raise funds so that we can bring back the Gravenstein Apple Fair for a grand convergence in 2022. Come celebrate the Gravensteins (get bulk apples and your favorite Grav products and treats), enjoy live music, food, and drinks in our beautiful County park, and connect safely with community, which we are all so eager to do after this past year.

Since 1973, Sonoma County Farm Trails has produced the Gravenstein Apple Fair (GAF) as our primary annual fundraiser to help us fulfill our mission of supporting diversified agriculture and keeping farms forever in Sonoma County. GAF 2020 was cancelled due to the pandemic, and our team has been closely tracking State and County guidelines to determine what is possible for outdoor public events. We've crafted a unique, intimate experience centered around our beloved Gravenstein apple, excellent live music, farm-to-table local food, and premium libations.