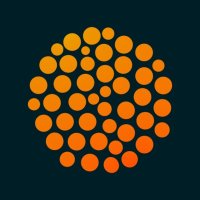 This one day training with Naomi is part of a series of highly successful days Naomi offers with The Sunflower Network - other days include The Impact of SEND on Children & Young People's Mental Health & Well-Being,  Supporting Children, Young People & Families Experiencing Serious Illness and / or Complex Medical Conditions, & Dissociation - An Introduction. These days (other subject areas are also available) can be booked as a bespoke training for charities and organisations - please contact info@thesunflowernetwork.co.uk if you'd like to discuss further. It is also possible to pay for your ticket in instalments or for your place of work to pay for you - please email info@thesunflowernetwork.co.uk to discuss / arrange.
Summary:
Neurodiversity in Girls
Neurodiversity in girls is something that is often misunderstood and can easily be overlooked. The way it presents in girls can be significantly different, nuanced and often look like something else. As a result girls can often have needs that go undiagnosed for years, decades or a lifetime. The stress of this can mean girls develop other mental health issues as they try and navigate a neurotypical world.
We will spend the day examining neurodiversity specifically in girls across a range of common diagnosis. We will understand about how the way girls present can be very different from boys although this is not always the case as each child is unique. We will look at this from a range of contextual positions and consider the impact on mental health and emotional wellbeing and the importance of being able to identify these issues in a timely and sensitive manner.
We will also consider things that can help support these girls and our role as advocates.
There will be breakout groups and time for discussion and reflection and to bring case material.
The day comes complete with one of Naomi's comprehensive resources pack (sent out after the training). 
About Naomi: 
Naomi has a special interest in neurodiversity in girls from her clinical work with adolescents with eating disorders. Neurodiversity was a common underlying factor, yet seemed little understood. She works a lot with neurodiversity in all ages in schools and pupil referral units where undiagnosed neurodiversity has led to big issues in them accessing their education.
Naomi is passionate about early identification and support for neurodiverse children but especially girls, who often go under the radar. She is also neurodiverse in multiple ways, which she spends a lot of time trying to camouflage to fit into a neurotypical world.

Naomi Moore trained as a play and creative arts and child/parent therapist. She runs the weekend play provision and volunteer mentoring at Great Ormond Street Hospital and runs training for GOSH, international children's charities and in schools on play, children's emotional wellbeing, mental health and trauma informed education.
Prior to her therapy career she worked in early years and primary education specialising in nurture group work with children with emotional and behavioural difficulties. She has worked with children and young people of all ages and their families internationally, as well as in the UK, across both state and private sectors including specialist adolescent inpatient units, orphanages, refugee camps, palliative care and severe medical trauma.

RECORDINGS:
Please note - The Sunflower Network does not record events for purchase or view at a later date nor permit recordings of the event to be made. All our events are 'as live'. This is to safeguard the nurturing and contained environment we create online in order to maintain our culture of safe, private and supported interactivity and sharing.
UNCREDITED USE OR REPLICATION OF CONTENT SHARED:
On behalf of the trainers we work with, we do not allow content shared during our CPD days to be replicated or used in any way without due credit to the copyright owner. Doing so without previous consent may result in exclusion from further Sunflower events.
BOOKING TERMS & CONDITIONS:
Please note the ticket price includes any handouts the trainer may wish to share with you - which will be sent out AFTER the event has taken place - and a CPD certificate.
All bookings to be paid in full except where private arrangements have been made to pay in instalments and agreed by us. Tickets &/ or any instalment payments are non-refundable once payment has been made. You can re-sell or transfer your ticket to another attendee up to 24 hours before the event opens - as long as we have notice in writing with their name. On request The Sunflower Network Ltd. may be able to help advertise and/or facilitate any re-sales but this will incur an admin fee of £15.00 to cover our costs including subsequent charges we receive from the ticket providers. Please note The Sunflower Network Ltd. cannot ever guarantee a successful re-sale and responsibility for finding a new purchaser remains with the original ticket holder at all times. No transfer or refund will be considered for a 'no show' on the day of the event for whatever reason.
If you are booking a ticket as part of a discount offer, only ONE discount can be applied to a ticket at any one time. 
The Sunflower Network Ltd. reserves the right to make changes to the booking terms and conditions, the timetable, content and/or any events at any time due to unforeseen circumstances. In the event of cancellation by us and if we cannot offer an alternative date, we will refund the cost of the ticket price for the event in full. We will not be responsible for any further cost incurred by you in relation to your booking.