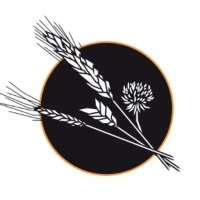 General tickets are now on sale for the first face-to-face Oxford Real Farming Conference in two years!
Please come and join us in person in Oxford in January where we will be hosting fantastic speakers from our own food and farming community as well as from around the world, including Jesse Frost, Nicolette Hahn Niman, Brigit Strawbridge, Anna Lappé, Raj Patel and Rupa Marya.
ORFC 2022 will be a slower, more reflective experience with sessions lasting 90 minutes which will give us more time to hear people's stories and dive deeper into the issues that concern us. There will also be plenty of time to (safely) socialise and enjoy a few cultural events, too.
To ensure that ORFC 2022 is as Covid-safe as possible, we are selling fewer in-person tickets this year, so please get in quick. We will be live-streaming many of the sessions as well as offering an online-only programme. These tickets are also available below. (Anyone who has bought an in-person ticket will be able to access the online programme, too). FREE online tickets are available to anyone joining from outside Western Europe, Canada, the US, New Zealand and Australia, but registration is required.
There will be discussion workshops taking place on the 5th January (2pm – 5pm), which will be open to everyone but require separate registration. There will be a small additional charge for attending these, and bookings will open when the programme is announced in early December.
Applications for bursaries to the in-person conference closed on Monday, 1st November. Please note applications are not required to purchase a bursary ticket for the online conference.
The 13th annual Oxford Real Farming Conference will take place in Oxford on the 6th and 7th January, with half-day workshops on the 5th. 
From Saturday, 23 October, refunds incur an administrative fee of 20% of the ticket price. Refund requests must be submitted in writing to brittany@orfc.org.uk by Friday, 3 December 2021. No refunds will be provided after this date. Please note booking fees are non-refundable. View the full terms and conditions here.
Fraudulent ticket sales have been attempted in the past through setting up fake ORFC events. Please read our Fraud Protection statement here to understand more about how what measures you can take to protect yourself from phishing and scams. 
View our Covid-19 policy here.