---
Buy tickets / Join the guestlist
Ticket Type
Price (£)
Fee (£)
Quantity
---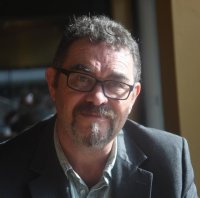 Publishing has changed massively over the last ten years. In this talk, local publisher, Richard Jones, from Tangent Books, will give an overview of the Indie Publishing world and talk about:
What is Indie publishing?
Current trends in publishing
What are the opportunities for authors
Empowering writers
Insights from the 2017 London Book Fair
About Tangent Books - in their own words
Tangent Books was founded in Bristol in 2004 and has been producing quality books for the discerning punter ever since.
Deliberately and resolutely independent, Tangent Books maintains close relationships with the authors, designers and printers we work with to ensure that everyone involved in the production of one of our volumes gets a fair deal, as well as supporting local, independent business.
The first half of the evening will contain readings from local writers.