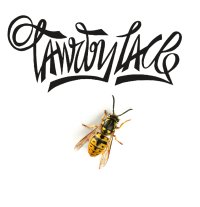 Heather and Carla haven't seen each other since school. Their lives have taken very different paths – Carla lives a hand to mouth existence while Heather has a high-flying career, husband and a beautiful home. And yet, here they are in a café having tea and making awkward conversation. That is until Heather presents Carla with a bag containing a significant amount of cash and an unexpected proposition…
Morgan Lloyd Malcolm's electric thriller asks how far beyond the playground we carry our childhood experiences and to what lengths some people are willing to go to in order to come to terms with them.

Tawdry Lace Theatre are returning to the Alma for their fifth production following their critically acclaimed productions of 'Little Gem' (2018) 'The Cocktail Hour' by A R Gurney (2017) the anti-pantomime 'The Night Before Christmas' by Anthony Neilson (2016) and Giles Havergal's adaptation of Graham Greene's 'Travels With My Aunt' (2015).
Facebook - /TawdryLaceTheatre
Twitter - @TawdryLace
Instagram - @TawdryLace

Reviews
'…the performances which are in themselves little gems" – StageTalk Magazine (Little Gem)
'For the price of a cocktail, a ticket to this production is excellent value entertainment' – Bristol 24/7 (The Cocktail Hour)
'a gleeful dollop of furious comedy' - Clogs: A Comedy Blog (The Night Before Christmas)
'Greene's humourous adventure, wittily well-performed' – Remote Goat (Travels With My Aunt)
All tickets include a £1 admin charge
Approx running time 1 hour 30
All purchases for show at the Alma now have a suggested donation to the theatre and inhouse company of £2.00
You can remove this donation by changing the amount to £0.00, but please do consider offering your generosity to help us continue to offer great theatre at affordable prices.
The Alma Theatre has been serving the community for 25 years and has never been the recipient of ACE or other funding. Our theatre manager started maternity leave as the pandemic hit and as a result we missed all opportunities for additional arts council support. We have been offering reduced rates, preferential box office splits and extended promo support to aid the recovery from the past year and a half. Your help will enable us to continue bringing fantastic stories to your local theatre. 50% of your donation will go to the Alma Theatre, and 50% to our inhouse company, Schoolhouse Productions.