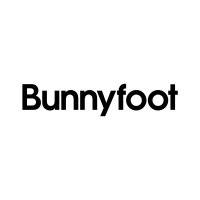 About the course
An intensive introduction on how to create evidence-based UX strategies for your products and services so you can:
Create consensus and a shared understanding using powerful tools
Plan your UX research and design activities
Understand how to differentiate yourselves from your competitors
Ultimately, develop the right products and services for your customers and your business – get the sweet spot in the venn diagram between your business needs and your customer's needs

Have you ever created products or services that met every business need but were failures in your customers' eyes? Have any of your products and services delivered a great user experience but never made a profit? Have you ever wished you'd run your ideas past your customers before committing lots of time and money to them? Have you ever wondered how to demonstrate the importance of UX to your key stakeholders? If so this course is for you.

It's fun, it's interactive, you will meet interesting people to exchange ideas and experiences with, you will practice the methods that will help you develop and improve your UX strategy.
What will you learn?
Examining what UX strategy is and what it's not
Defining the value proposition of your product/service
Creating a business model which addresses the needs of your customers and your business
Analysing your competitors' products and services to identify ways of differentiating yours
The importance of researching your customer/user experience
Different ways of conducting UX research
Translating great strategy into great design
Understanding if your strategy is working
After completing the training, participants will be able to:
Describe what a good business strategy looks like
Create a business model for their product/service
Describe and discuss the benefits of customer research
Know when and how to conduct UX research and design activities
Conduct a competitor analysis
Monitor the success of their UX strategy


What's included?
Digital Course materials
Certificate of completio
Full instructions for joining remotely
About the trainer
Pete Underwood - Consultant
Pete holds a PhD in human factors, which he gained from Loughborough University. He has experience of user-centred research in both academic and commercial settings and has worked on projects in a number of industry sectors (e.g. rail, pharmaceutical, FMCG) for national and global companies.
Pete's enthusiasm for understanding people and designing products and services which take a user-centered approach has seen him conduct a variety of research projects. Examples include: conducting formative and summative usability testing using mixed-methods approaches, creating usability and inclusive design guidelines, performing expert evaluations, understanding how complex safety-critical systems fail and examining the visual discomfort caused when viewing 3D images. The outputs of his work have allowed him to, amongst other things, present at international human factors conferences and publish a number of scientific journal articles.
He is a registered member of the Chartered Institute of Ergonomics & Human Factors and trained as an aircraft accident investigator at Cranfield University. Through the experience of gaining these qualifications, Pete has achieved a deep insight into human behaviour and the analysis of complex systems. As a result, he has delivered human factors and accident analysis training to students at postgraduate and undergraduate levels.

Course T&C can be found on the Bunnyfoot website