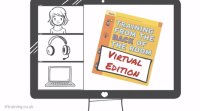 In this practical and interactive virtual class, you'll explore current "brain science" as it relates to human learning in virtual environments. You'll discover 6 specific brain-science principles and a 4-step instructional design model that you can use in your own virtual teaching and training. And you'll leave with dozens of new ideas, activities, resources, and a new "Gold Standard" for virtual instruction and learning.

After your active participation in the TBR-VE Class, you will be able to: 
apply 6 brain-science principles to any virtual/remote training you facilitate 
use the 4Cs Map to design/deliver brain-based, virtual instruction
create virtual training sessions that combine your own topic and materials with the brain-based concepts and strategies from the class 
choose from dozens of virtual brain-based learning activities
become an active member of the TBR-VE Class Group on Slack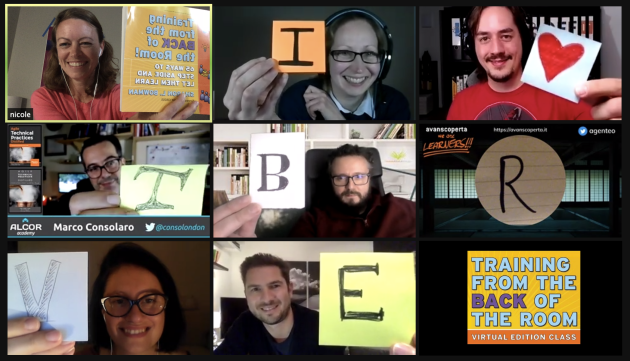 What do I need:

A computer capable of running Zoom and Miro (the class is not designed for participation on a phone or tablet)


Time to complete approximately 90-120 minutes of asynchronous work between each module

A webcam and adequate sound system

A quiet space, free from distractions and background noise to participate in each module

A printed or accessible digital copy of the TBR-VE Participant workbook (A digital copy is provided to you before Module 1 starts)
What's included:
5 fun-filled modules of collaborating with a small cohort

A digital copy Sharon Bowman's best selling book "Training from the BACK of the Room"

A 45 page workbook to document your learning and take back a large collection of tools that you can use immediately

Practical application of what you have learned by creating your own virtual training map

A certificate of completion

Access to the TBR Practitioners Slack Group – a global group that supports its members with online collaboration, feedback, problem-solving, and encouragement

A trainer's 'toolbox' of practical, virtual tools that will engage any virtual audience
Class Schedule:

Module 1 - Monday, 14th March - 4.30 - 7.00pm GMT / 12.30-3pm EDT

Module 2 - Thursday, 17th March - 4.30 - 7.00pm GMT / 12.30-3pm EDT
Module 3 - Monday, 21st March - 4.30 - 7.00pm GMT / 12.30-3pm EDT
Module 4 - Thursday, 24th March - 4.30 - 7.00pm GMT / 12.30-3pm EDT
Module 5 - Monday, 28th March - 4.30 - 7.00pm BST / 11.30am-2pm EST

Instructor: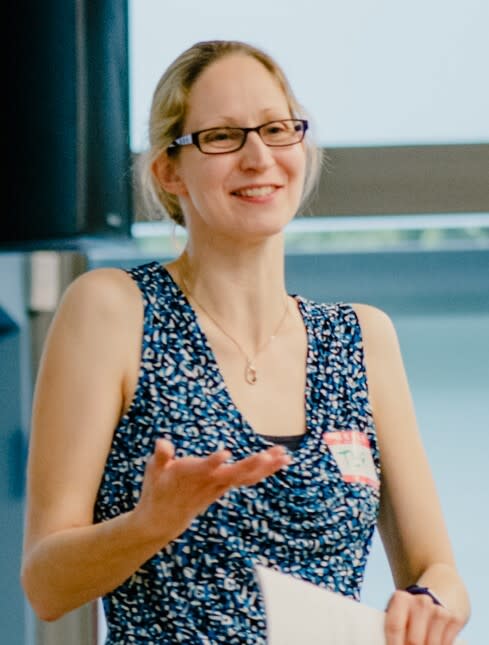 Teri Frith is a Bournemouth-based (UK) TBR and TBR-VE Certified Trainer. Her career has taken her from teaching in mainstream schools to the world of software development where she works alongside technical specialists at all stages of their careers to grow and develop their technological and leadership skills. Teri has first-hand access to what participants really think about the various technical (and other) training courses they attend, and applies this feedback in her own training practices alongside the brain science principles. She particularly enjoys facilitating the TBR and TBR-VE courses because they are a constant source of delight for participants. Find out more about Teri at www.TFTraining.co.uk.
CERTIFICATION:
If you are an active member in all 5 modules and complete all of the "Essential" Warm-Ups and Follow-ups, you will be awarded a TBR-VE Class "Certificate of Completion".
CANCELLATION POLICY
Tickets are non-refundable, except on a case by case basis. The $49.00 TicketTailor fee is non-refundable.