---
---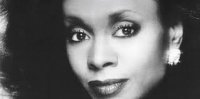 A Jazzy Howey Christmas
Bring your lawn chairs or picnic blanket!
December 12, 2021 @4pm Jazz on the Lawn featuring Greta Pope & Band Howey Mansion Front Lawn
Award-winning entertainer Greta Pope, of stage and commercial-jingle fame (Diet Coke, Estee Lauder, etc), will bring us holiday cheer with familiar jazzy Christmas tunes, as well as our favorite jazz standards. Being the daughter-in-law of Duke Ellington's legendary vocalist Kay Davis, Ms. Pope will share her unique jazz knowledge and flair with the Mansion audience.
Tickets: $25/person; free for children 12 and under 
General Admission. Doors open at 3:30pm for General Public
If you'd like to purchase a Howey Market picnic charcuterie or cheese box, you can do so at ticket checkout. 
HMMS is committed to maintaining the highest safety standards based on guidelines by Lake County Department of Health, the CDC, and the leading research of industry experts. We wish to keep you as safe as possible and are implementing the following guidelines until further notice: For Indoor Concerts - 1) All attendees will have their temperature taken at the door. If you are feeling unwell before the concert, we will be happy to give you a full refund of your ticket. This is also true if your temperature is 100.4 degrees F or higher at the door. 2) Hand sanitizer will be available at the door for attendees to use upon entering. 3) Face masks will be required for all indoor concerts. 4) Seating will be spaced apart to maintain social distance. Outdoor Concerts - 1) Please maintain at least 6ft distance between your party and other parties when choosing a place for your seat on the lawn. 2) Masks are optional. We are happy to bring the arts to Florida during this challenging time and appreciate your support in doing so!