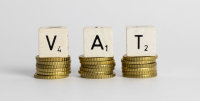 This new webinar has been completely revised and updated to cover an important range of topical issues and is delivered by a panel of 7 top experts in this complex area of work, including 4 QCs. They will guide you through the complexities of the practical aspects of the latest issues and new twists on perennial problems. Topics range from procedure and penalties to difficult issues on VAT invoices and recent cases on exemptions.
The price for this three hour recorded webinar is £140. This is a per organisation price, so all of your colleagues can participate at no extra charge, even if they are viewing it from a different location or at a different time.

Who Will the Webinar Appeal To and What Will it Cover?

The Webinar is designed to appeal to solicitors, accountants, tax advisers and other professionals who need to keep up to date with the latest developments in VAT. You will take away a clear understanding of what's known and advice on what is still to be clarified.

It  covers a wide range of topical issues and analysis of the practical implications of recent cases:
Subjects to be Covered
Procedure and Penalties
Recent case law on exemptions and zero rating
Brexit and VAT: what happens now?
Domestic reverse charge supplies – what and how?
VAT on real estate transactions – is it really so difficult?
VAT fraud: an analysis of recent developments
VAT invoices: the really tricky issues explained

Chaired by: Sarabjit Singh QC, 1 Crown Office Row
The Speakers
Roderick Cordara QC, Essex Court Chambers

Malcolm Greenbaum, Chartered Accountant and Chartered Tax Advisor
Simone Hurst, VATease
Max Schofield, 3 Paper Buildings
David Scorey QC, Essex Court Chambers

Owain Thomas QC, 1 Crown Office Row


Sarabjit Singh QC specialises in tax, with a particular emphasis on all forms of indirect tax and the interface between tax and public law. He has acted in numerous landmark cases over the last few years. These include successfully representing HMRC in the British Film Institute litigation on the VAT cultural exemption that went to the European Court of Justice, appearing as sole counsel in the Amoena appeal which is the only ever customs case to have gone to the House of Lords or Supreme Court, acting as lead counsel in the seminal rating case of Newbigin v Monk in the Supreme Court and appearing again for the Revenue in the Supreme Court in the major VAT case of SAE Education Ltd.
Roderick Cordara QC is a leading tax practitioner. He has acted in the UK, EU, Australian and South East Asian jurisdictions over many years. His revenue practice relates principally to transactional taxes (VAT/GST-style taxes) and duties, mostly in the context of the EU (VAT, Customs duty, Excises), but also outside Europe (principally Australia and South East Asia) in the context of the global spread of goods & services taxes, with their associated domestic and cross-border issues
Malcolm Greenbaum is a UK Chartered Accountant and Chartered Tax Advisor. He was previously Director of Finance and Taxation Programmes at BPP Professional Education and has delivered IFRS, US GAAP, UK Tax and VAT training to a multitude of organisations world-wide since 1992. Malcolm has particular experience in delivering bespoke training programmes to multi-nationals in the financial services, transport and energy sectors as well as delivering UK tax and VAT update programmes to accounting and law firms.
Simone Hurst started her VAT career in HM Customs and Excise, and was the youngest ever direct entrant Executive Officer involved in general VAT control work. She subsequently moved to an accountancy practice, establishing and running a busy VAT department. From there, she moved to Ernst & Young which provided her with a daily insight into big business issues as well as work with local authorities, NHS Trusts and charities. In 1999, she moved to VATease which she took over in 2001. She provides of training to professional practices via training organisations and direct to business, dealing with the individuals on the front line of VAT, fielding a variety of queries on the VAT helpline and generally providing comfort and support to people's existing VAT knowledge.
David Scorey QC deals with all aspects of advisory work for indirect taxation, instructed by solicitors, accountants and other professionals. In addition to advice on VAT liability and planning, he regularly litigates for taxpayers and has appeared in courts at every level from the tribunal to the House of Lords and Supreme Court, and also the CJEU. David has been involved in all the major pieces of VAT litigation in recent years. He has extensive experience of MTIC litigation and acted for the taxpayer in the first successful MTIC appeal: Livewire. He has advised and acted in MTIC appeals concerning a wide range of products. David is also the Executive Editor of De Voil's Indirect Tax Intelligence.
Max Schofield is a commercial barrister with particular expertise in indirect tax disputes and VAT. He has been instructed to advise and appear on a broad range of tax cases concerning VAT, SDLT, Excise Duties, Remote Gaming Duty, and has a busy practice far beyond his call. His clients have included social media platforms, television channels, food and drink manufacturers, online casinos, and universities. He is co-editor of the long-running publication "A Handbook of EU VAT Legislation" (Wolters Kluwer). Prior to coming to the Bar, Max was a tax editor for Bloomberg BNA

Owain Thomas QC represents both HMRC and taxpayers in wide range of indirect tax matters. He has experience as a leader and junior in all domestic courts and tribunals up to the Supreme Court. He has appeared in more than a dozen cases in the CJEU. His work is roughly evenly split between Crown and private work. He has experience across the full range of indirect tax cases including VAT, customs duties, excise duties, landfill tax, anti-dumping duties, and insurance premium tax.


The Legal Training Consultancy
The Legal Training Consultancy is a full-service training consultancy with a large portfolio of in-house courses and trainers. You can find out more here: www.legaltrainingconsultancy.co.uk. We have been responsible for putting together a vast number of law and tax related conferences, webinars, seminars, videos and e-learning modules. Altogether more than 1900.
On the tax front we have put together face to face conferences on a wide range of tax topics, including IHT, CGT, VAT, Property Taxation, Tax and Corporate Reconstructions, Tax Aspects of Mergers, Offshore Tax, Tax and Trusts, Tax and Share Capital.