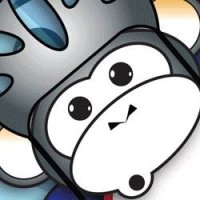 Our hugely popular Brass Monkey XC Endurance Series features some outstanding venues especially chosen for their suitability for enduro racing on 5-6 mile laps. Each course is carefully planned and prepared by a very experienced team, and you can expect to ride through heath and pine woodland with flowing and testing singletrack mixed in with swooping trails and stone fire roads.

There's categories for riders 14+ and Single Speed option, with entry capped at 200 riders.
All riders who choose the 'Enter all 3 Rounds' option will be entered into a prize draw which will be drawn at Round 1.
Just choose how long you want to ride for, and then complete as many laps as you can before the cut off - and
there's the challenge...

Category choices are defined by your age on Sunday 30 January 2022 and will be:
2hr Male Junior 14-17, Male 18-39, Male 40+, Female 1439, Female 40+
3hr Male 50+

4hr Male 18-39, Female 18-39, Male 40+, Female 40+, Male & Female Singlespeed

These friendly events have full facilities. Each event is a stand alone race with trophies, but it's also a round of a the Series, and you need to ride and get points in every round to be in contention. There's trophy podium presentations very soon after the end of each category finish, plus Series trophies and prizes at the last round. Thanks to our generous sponsors a variety of spot prizes are also given out during the Series.

The event will open at 8am for the collection of number boards & course pre-riding and the PROVISIONAL START TIMES are:

10am (finishing 12pm) All 2hr riders including Male Juniors. Podium: about 12.10pm.
10.10am (finishing 2.10pm) All 4hr riders including Single Speed. Podium about 2.20pm.
10.15am (finishing 1.15pm) 3hr riders. Podium about 1.25pm.

A pre-event info email will go out in the week before the event and course updates will be posted on our facebook page https://www.facebook.com/Gorri... in the lead up to the events.
Entry is online only on this website, with no refunds or transfers of entry possible at this time.
ENTRY CLOSES LATE ON WEDNESDAY 5 JANUARY, SORRY NO ENTRY ON THE DAY.