---
Buy tickets
Ticket Type
Price ($)
Fee ($)
Quantity
---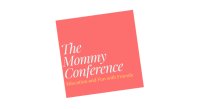 The first five years of a child's life are the foundation that shapes their future health, happiness, growth, development and learning achievement at school, in the family and community, and in life.



The Mommy Conference is a series boutique conferences for parents looking for education and information about raising early learners. Our 2017 theme is the Power of Play. Brunch will include a featured roundtable facilitator to lead a discussion around mindfulness and meeting toddler needs vs wants.


Reserve your spot for brunch. The $25 ticket fee will cover the cost of the brunch buffet, which includes coffee, juices, made to order omelets, scrambled eggs, breakfast meat, house made muffins and sweet treats, fresh fruit and assorted cold cereals.