---
---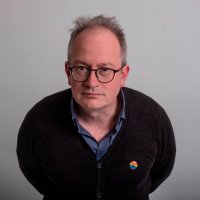 Take a seat in the Sir Patrick Moore planetarium for an evening with comedian, writer, broadcaster and human, Robin Ince, as he takes you on an adventure for the scientific curious.
Discover how Robin abandoned science at school, bored by a fog of dull lessons and intimidated by the barrage of equations. But, twenty years later, he fell in love and he now presents one of the world's most popular science podcasts.
Every year he meets hundreds of the world's greatest thinkers, and will be sharing their stories, anecdotes and scientific endeavours on this one off evening to support the launch of his brand new book.
Image Credit - Steve Best