---
---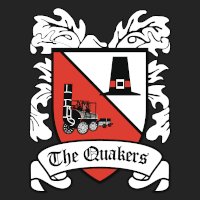 The Quaker FlexiTicket allows fans who can't commit to a full season ticket the opportunity to make a saving against the on the day price by booking a block of tickets for the forthcoming home league games this season. Tickets can be purchased in blocks of 5 for a 5% discount or 10 with a 10% discount off the usual advance online ticket price and even more when compared to the on the gate price. Multiple Tickets can be combined, for instance you could buy a 5 and a 10 game ticket in order to get 15 games. Tickets will be valid from the moment they're purchased.
Once purchased you will be issued with a barcoded FlexiTicket which you will be required to present at the season ticket turnstile for scanning before each game - either in physical or digital format, your ticket will be deducted one game each time it is scanned.
We'll keep you updated as to how many matches you have remaining – when you scan your ticket the turnstile operator will be able to tell you how many matches you have remaining if requested and we'll also email you to let you know when you have just one game remaining and when your FlexiTicket has expired. Of course, you can choose to top-up again at this point if required and we'll let you know exactly how to do this.
The rules:
FlexiTickets can only be used once per match. It is not currently possible for a group of friends to club together and purchase a block of 5 to be used at a single game.

FlexiTickets are only valid HOME LEAGUE GAMES (excluding play-offs) for the 2021/22 season and any remaining credit cannot be carried over to the following season and must be forfeited.

FlexiTickets issued for seating will be on an unreserved basis – the ticket holder will need to select a free seat on matchday.

You can reprint your FlexiTicket QR code as many times as needed from the original confirmation email or better still, present the QR code digitally on a mobile device.