---
---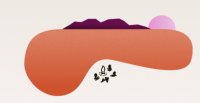 After 10 years of coaching dynamic organisations we've seen a lot! With as many years practicing in our businesses and communities, our lived experience offers a unique lens on the realities and wonders of this way of working. Bring your questions, practices, curiosity and generosity to our cafe space where we'll share what were are learning, and learn from each other in this monthly space.
Reasons to attend:

Learn about self-management – your hosts and fellow participants will share stories, examples and lessons from putting self-managing teams or organisations into practice
Bring your big questions – together we can debate and discuss some of the paradoxes and big questions about new ways of working
Co-create your cafe – each session we use Liberating Structures and other participatory tools to create an engaging, interactive session shaped by each group's needs
Grow your tribe – you'll connect with other likeminded people who are passionate about reinventing work
Who it's for:
Anyone interested in new ways of working (self-management, self-organisation, teal organisations etc.), whether you are an experienced practitioner yourself or just discovering these ideas
People who are curious and open to learning, and people who are willing to be generous in sharing what they've learned
Usually, we have a mix of self-management novices and experienced practitioners; people in organisations and coaches/consultants; people in all kinds of sectors, from startups to the public sector; and people from all over the world.
Hosted by Susan Basterfield and Lisa Gill.