---
---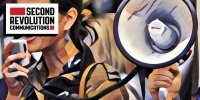 Date: Tuesday, October 26, 2021
Time: 1:00 - 2:30 PM ET
Registration Cost: $35 
Sustainability Network and Second Revolution Communications offer these webinars, for those with beginner to intermediate knowledge, to build your organization's marketing and communication capacity to maximize your public engagement and fundraising activities.
In this webinar, you'll examine the elements necessary to create a strategic communications plan and engage in practical tactics you can use to implement communication strategies that meet your organizational objectives.
This webinar is an ideal introductory training opportunity for junior communications staff, subject matter experts, and program leads who are involved in developing and executing communications plans or campaigns, and crafting messages for the public.
A recording of the webinar and the presentation slides will be provided to registrants.