---
---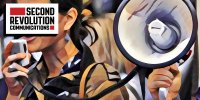 Date: Thursday, October 28, 2021
Time: 1:00 - 2:30 PM ET
Registration Cost: $35 
Sustainability Network and Second Revolution Communications offer these webinars, for those with beginner to intermediate knowledge, to build your organization's marketing and communication capacity to maximize your public engagement and fundraising activities.
This webinar will help your organization's brand build greater volunteer, staff and supporter alignment, increase fundraising opportunities and enhance market positioning.
This webinar provides you with valuable insights and practical skills to create and implement communication strategies that successfully meet your organizational objectives.
A recording of the webinar and the presentation slides will be provided to registrants.