---
---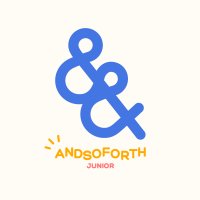 Take the kids on an educational adventure at Andsoforth Junior's Around the World in 80 Days Book Workshop!
Learn about one of the most famous books ever written by the father of science fiction, Jules Verne.
Expect to visit replicas and reimagined places like an old theatre from London, a ship travelling from Egypt to Bombay,
a jungle in Kolkata, a train from Hong Kong and Japan's oldest and largest coal mine. Be met with workshop facilitators
who will talk about characters from the book and teach hands on activities for a truly one of a kind educational experience.

$48/pax
Parent or adult must accompany children who are 7 and below.
Suitable for 3 to 10yr/o
All attendees are required to purchase tickets.
Children 2 and below will require tickets (minimal fee). As we can only have 10 pax in one session, we will need to account for every person. 
Duration: 75mins
Each session will have a maximum capacity of 10 attendees all socially distanced.
All attendees are required to wear face masks. Face shields will only be permitted for children 12 years and below who may have difficulty wearing and keeping face masks on for a prolonged period of time.
There will be no food samples given for this workshop.
(if you would like food samples please visit www.andsoforth.com.sg for the 2 limited family friendly dates)