---
---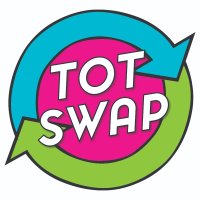 Grab your ticket for early shopping to the Spring Howard County TotSwap Virtual Event!!  

THOUSANDS of items will be available for this shopping event starting November 3rd!  
Be the FIRST in line to purchase ALL.THE.THINGS!!
The store will be open 24/7.

TICKET HOLDERS - A direct link will be emailed & texted no later than 1 hour in advance of your shopping time. 
BE SURE TO ENTER YOUR EMAIL & MOBILE NUMBER ACCURATELY during check-out!  
Password will also be sent via TEXT to phone included at check-out.  
Virtual space in the store is limited during your shopping time.  
Your ticket reserves your spot!

November 3:
12p - VIP Pre-Sale Event $7 admission fee for 1st opportunity to shop!
2p - NEW Moms & HEROES - this is FREE for pregnant & new moms with their youngest child under the age of 1 and this includes adoptive & foster moms!! This time is also for for our Frontline Workers, Teachers, 1st Responders, Foster Families, & DayCare Providers.
4p - LIMITED Early Access Shopping- Gain early access with one of our FREE Passes, but grab it NOW because when they are gone, they are gone!
6p - TEXT CLUB FANS - this is FREE for members of our text club.  The password will be texted to members.  Join by texting 
TotSwapToGo to 64600.
8p - SOCIAL MEDIA FANS - this is FREE for anyone that is a FAN on our Facebook or Instagram page!  You MUST be a fan on the page to attend!
November 4 @ 9a
PUBLIC Shopping - FREE admission - no password need for admission

November 5 @ 12p - midnight:
DISCOUNT SHOPPING - Items marked with Discount will be 50% Off!  Ticket holders will gain access to discount day ONE HOUR EARLY!

November 10, 3-8p & November 11, 9a-12p Shopper Pick Up at Howard County Fairgrounds, 2210 Fairgrounds Road, West Friendship, MD.
NO EXCEPTIONS!!  ITEMS NOT PICKED UP BY 12p on Thursday, November 11th will be DONATED with NO REFUNDS!