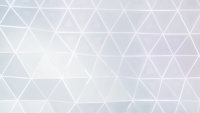 These are some of the most challenging times in history to be in the workforce development field. The pressures of a disrupted economy, the devastation of the virus, increasing numbers of people who are homeless and many other troubling forces are making our work more difficult than ever. Many of our old workforce skills are no match for these challenges. We need new workforce skill sets and that is why the California Workforce Association is sponsoring a series of three webinars with Larry Robbin, Executive Director of Robbin and Associates. These webinars will equip you with the mind set and tools you need to turn things around in these troubled times. No matter what type of program you are with or what type of job seekers you serve, if you want new ways to get better outcomes don't miss these ideas packed sessions!

Training Series

ARE YOU WORKING TO BURNOUT OR WORKING TO WELLNESS? HOW TO REDUCE STRESS, ANXIETY AND BURNOUT IN WORKFORCE DEVELOPMENT PROGRAMS!
*A recording of this webinar is available for purchase

FROM THE STREETS TO THE WORKPLACE! HOW TO HELP PEOPLE WHO ARE HOMELESS BECOME EMPLOYED!
Wednesday, November 17, 2021 from 10:30am-12:30pm PST
YOU CAN BE A CHANGE AGENT! HOW TO HELP PEOPLE INCREASE THEIR EMPLOYMENT MOTIVATION
Tuesday, December 14, 2021 from 10:30am-12:30pm PST
Only $59 per person per webinar!
All webinars are from 10:30am-12:30pm Pacific Standard Time
For disability accommodation requests please contact Xue Lor at xlor@calworkforce.org at least two weeks prior the webinar.
TO SEE FULL DESCRIPTIONS OF THE WEBINARS AND TO REGISTER GO TO https://calworkforce.org/cwa-resources/training/
For questions about the webinars please email Monica Sobala msobala@calworkforce.org 
For more information about the webinar presenter Larry Robbin go to www.LarryRobbin.com.