---
---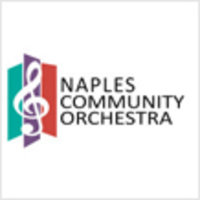 Join us for our 2022 season! Subscribe and save! Your 4 concert series subscription allows you to select all of 2022's Saturday performances.

All performances take place at Moorings Presbyterian Church. All performances will be on Saturday afternoons at 3:00 pm.

The performance dates are:
Saturday, January 29, 2022 - 3:00 PM - Max Rabinovitsj and Isabelle Durrenberger (Season Opener)


Saturday, March 5, 2022 - 3:00 PM - Radu Paponiu and Alexandra Carlson (DeBussy, Chopin and Mozart)

Saturday, April 9, 2022 – 3:00 PM - Kyle Szabo and Ryan Little (R. Strauss, Sibelius and Gounod)

Saturday, April 30, 2022, 3:00 PM - Jodie DeSalvo and Jonathan Zeng (American Favorites: Gershwin, Porter, Anderson and John Williams)
*Please note the dates associated with this event at the top of the page show the date range for the ENTIRE SEASON. All specific concert dates are listed above and you will have the ability to pick your dates at checkout.