---
---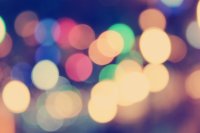 Join us at this amazing venue every Thursday for one hour of hight intensity Zumba. 
If it's your first time ever, please let the instructor know so we take care of you properly.
This class will be live and recorded for the ones taking classes from home.
We have a 15 mins rule for latecomers, so please don't access the class if you are over 15 mins late.
Keep hydrated, we know it is obvious but sometimes it is easy to forget to bring water.
COVID-19, If you have any symptoms please do not book the class, if by any chance you get a cough during the class please exit the room and wait for it to go away in order to get back to the room.
A 24-hour refund policy is in place, if you have a last-minute inconvenience you can cancel your class with a refund of up to 24 hours.