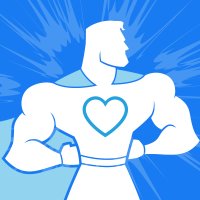 Mindful Emotion - A short course on radical kindness

Booking essential. Eight Wednesday Evenings.
It's all too easy to feel trapped or stuck in our lives, all the more so in our noisy, busy, expensive urban environment. Although we might have given ourselves some time away this summer, it is still easy to spend that time either ruminating about how our lives could be better or feeling a strong resistance to returning to our normal day-to-day activities.
We might think that the only way we can find relief is to drastically alter the shape of our lives, but even then the habits of our current minds will come with us. What we instead need is to find more emotional positivity and resilience, so that we can make the best of any situation we find ourselves in. This is where the freedom to live out our true potential can be found, helping us overcome any difficulties we might face.
This eight-week course is based on the ground-breaking book, Mindful Emotion, by Dr Paramabandhu Groves and Dr Jed Shamel. Mindful Emotion draws together approaches from clinical psychology and teachings from the Buddhist tradition to create an approach to mindfulness that emphasises cultivating kindness towards ourselves and others, which in turn gives us this resilience and emotional buoyancy needed to personally thrive and respond to others in need - whatever else is happening in the world.
Participants will receive a copy of the Mindful Emotion book. It will be your companion as you progress through the course, offering reflections, and exercises each week in a concise user-friendly style. Teaching on the course will be accompanied by downloadable led meditations and suggestions for home practice.
Drawing on the ancient wisdom of the Buddha's teachings, and on the power of your own mind, week-by-week you will learn to become kinder, more aware and more compassionate, preparing you for whatever life brings next.
Led by Viryanaga & Amarapuspa
Eight Wednesday evenings from 27th October
7.00pm - 9.30pm, with a break
In-person at Effra Space, SW2 1PX
Booking Essential, places limited.

Donations
Our courses are free to book, but all donations are gratefully received. We are completely reliant on your gifts to run these events, and to keep them free for those without the means to give financially. We'd suggest a donation of £120/£80 for the whole 8-week course, depending on your income.
FAQ
- Can I come if I'm new or if I'm not a Buddhist? -
Yes! All of our courses are open to all, and newcomers are very welcome. There will be people with a range of experience on this course, including people who have been practicing Buddhism or meditation for many years, as well as many people who are completely new. We find that having a wide range of experiences gives the best opportunity for exploring the themes of the course.
- I can't make all the dates, can I still do the course? -
If you cannot do the whole course, then it is ok to miss a week or two of the series. However, it is good to make as many as you can. The material in the courses develops over the weeks, and you may find it difficult to follow if you miss too many. We do ask that everyone is at least able to make the first week of the course, so that we can start the course together.
- What if I can't afford to come? -
All our courses are free to book, with a suggested or recommended donation. We do this so that anyone experiencing serious financial difficulties can book on without giving any donation at all if they cannot afford to do so.
Obviously our courses do require money to run, so we rely on the generous donations from those that can afford to pay full cost, in order to subsidise those who cannot afford to do so. This is in accordance with the Buddhist principle of open-handed generosity. We are pleased to say that in the many years we have offered courses in this way, most people do decide to give, and those that are unable to do so are very appreciative of the opportunity to attend our courses.