---
---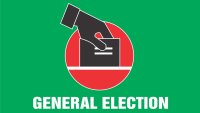 Assalamualaikum,

In order to be eligible to vote or run for office, you need to be a voting member of NAMCC as per the current constitution that can be found at https://www.namcc.org/vision-mission-goals/.



EVERYONE MUST FILL IN THIS FORM. 

A voting member must fulfill the following criteria:
Constitution:
1. Lives in the Central Texas area.
2. Agrees to abide by the Constitution and Bylaws of NAMCC.
3. Must be a legal resident or U.S. Citizen.
4. Must not have a felony record, and be willing to subject for a background check if necessary.
5. An adult Muslim 18 years of age and over.
6. Believes in and endeavors to practice Islam as a way of life and honestly follows moral code of conduct as defined in the Quran and Sunnah.
7. Must be current with the payment of annual membership dues ($50 to the operation/construction), as defined in the Bylaws of the NAMCC.
Bylaws:

1. Must fulfill constitution defined above.
2. You must fill in this membership form.



Each family member who wants to be eligible for voting must fill in this form separately and pay their membership dues[If you have paid on behalf of family then make sure it is sufficient to cover for all and it will be considered as paid.]

Please pay your membership due at www.namcc.org/donate [membership/operation] category.