---
---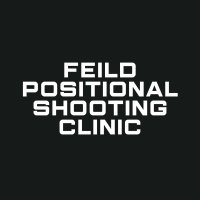 This class is for any precision rifle shooter that has any possibility of shooting under field conditions utilizing natural terrain and tripods.
Class Prerequisites: MDS Intro To Long Range or proof of attendance to an equivalent class from a reputable school. (Rifles Only, Mile-High Shooting, Brian Whalen, Ridgeline Defense, CR2 Shooting Solutions) In a nutshell you need to know how to run your gun, on your own. This isn't a fundamental class.
*Disclaimer, these prerequisites are not intended to be projected as elitist or egotistical. We wish to create the best experience for our customers by appropriately matching skill level to instruction level in order to have efficient class flow.
2-Days $600 + $25/day Range Fees
Gear Selection
Rifle Configuration
Evolution of Techniques
5 Considerations When Building Positions
Establishing Staple Body Positions (Standing, Kneeling, Sitting)
Recoil Control
MDR Positional Shooting Skills Evaluation
If you're a precision rifle shooter with any possibility of shooting your rifle under field conditions be it field matches, hunting scenarios, or employing your skills as a professional sniper, this is the class you want to take.
You'll discover a new way to look at natural terrain features and how to negotiate complex shooting scenarios such as compound angled shooting positions and using your tripod to build positions that will allow you to be stable and clear obstacles such as rocks and tree branches.
Space is Limited. Next Steps:  
Make $200 deposit today to secure your slot. 
Pay entire balance in full within 7 days of class starting. 
No cash payments for class will be accepted on site. 
Recommended Products and Progression:
Introduction to Precision Rifle Class
Wind Reading Clinic
Field Positional Shooting Clinic
Moving Target Clinic
Recommended Gear List & Ammo Count: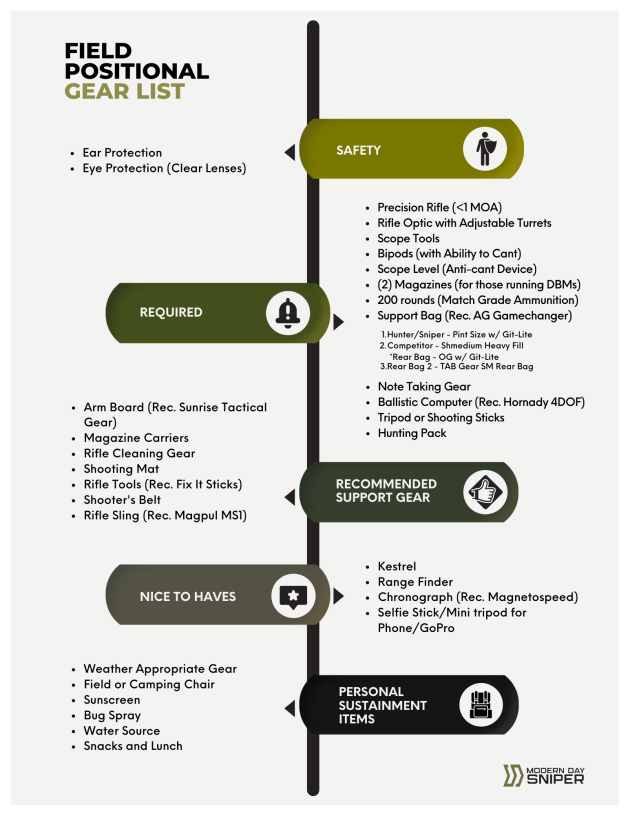 Shout out to our sponsors & collaborators: