---
---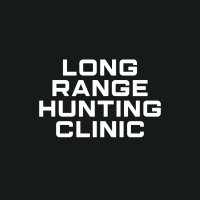 This class is for the "technical" rifle hunter looking for the extra edge and a realistic evaluation of where their capabilities and limitations of making an ethical shot on game lie.
Class Prerequisites: No experience required other than safe rifle handling skills.

2-Days $600 + $25/day Range Fees
The Modern Hunting Rifle
Modern Marksmanship Mechanics
Basic External Ballistics
Atmospheric Conditions
Basic Wind Reading
Terminal Ballistic Performance
Introduction to Positional Shooting
Field Shooting Techniques
MDR Hunting Skills Evaluation (Move, Range, Shoot)
"Long range" is a phrase that is highly subjective and fiercely debated amongst the hunting community as a whole. We all know there's plenty of folks out there attempting shots on game that they truly shouldn't be. There's a tremendous disservice done to game animals that stems from gimmicky marketing that generates a false sense of security in ones' capabilities just because they purchased a miracle solution.
We're here to tell you that everyone has their own limitations. Those limitations are not dictated by the gear you have, but by the knowledge, experience, and training you have. In this class you'll learn what really matters when it comes to making high-consequence shots on live targets under both time constraints and widely varying conditions.
You'll come away from this class with a newfound respect for the capabilities of your equipment and yourself this next hunting season.
Space is Limited. Next Steps:  
Make $200 deposit today to secure your slot. 
Pay entire balance in full within 7 days of class starting. 
No cash payments for class will be accepted on site. 
Recommended Products and Progression:
Introduction to Precision Rifle Class
Wind Reading Clinic
Field Positional Shooting Clinic
Moving Target Clinic
Recommended Gear List & Ammo Count: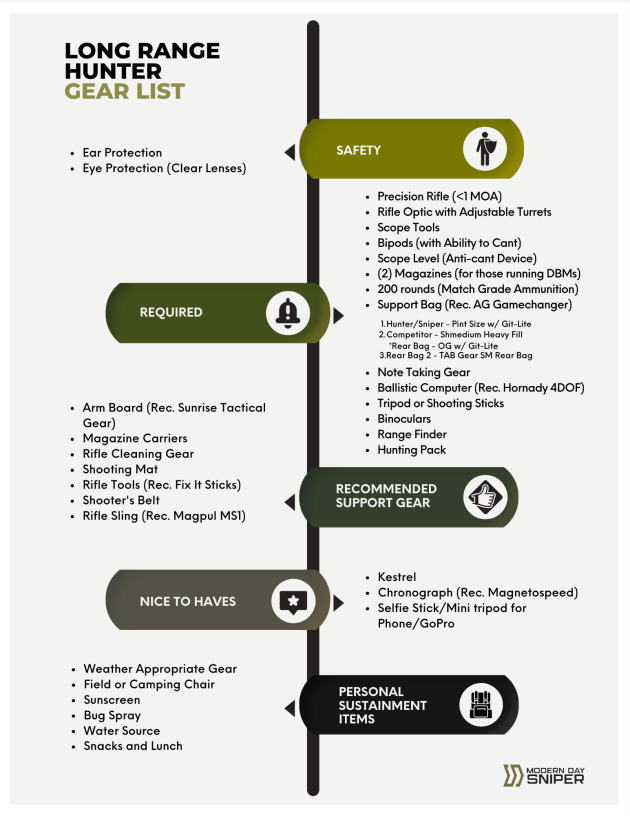 Shout out to our sponsors & collaborators: