---
---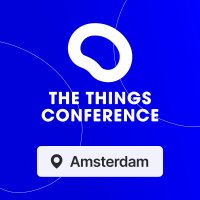 Join the world-leading LoRaWAN® event in person on 22 and 23 September, in Amsterdam. 
Meet the leading players in the industry, learn from over 70 keynotes and workshops, and get exclusive access to our The Things Certified program. We are looking forward to meeting you! During the largest LoRaWAN event of the year, we will educate and inspire thousands of guests in a hybrid event, both online and in person.

All the tickets will give you a full program experience for the entire year (2022).

BASIC ticket includes:
The Things Conference 22-23 September: Opening Keynote, LoRaWAN Fundamentals content, LoRaWAN Wall of Fame, Workshops, Partners expo booths and many more (hybrid: in-person in Amsterdam and virtual on Hopin)
Unlimited access to all our virtual events through the year (full agenda of events until 9th June)

Unlimited amount of certifications (The Things Certified)

Access to The Things Academy - 16 and 17 November (virtual on Hopin)

Virtual keynotes, workshops, and fundamentals content

Discount to The Things Conference 2023 (value €25)
COMPLETE ticket includes everything in the BASIC ticket and the following: 
The Things Conference: Curated Matchmaking, The Things Stack account with an interconnected private LoRaWAN Network Server

Discount to The Things Conference 2023 (value €50)
ALL-INCLUSIVE ticket includes everything in the COMPLETE ticket and the following:
The Things Conference: Personal Account Manager, High quality leads meeting recommendations, 1-on-1 networking with Speakers and All-inclusive ticket holders, Exclusive access to Premium sessions, Support to build a personalized schedule

Discount to The Things Conference 2023 (value €75)