---
This course is currently full. Join our waiting list to attend if a space becomes available.

Thank you - you are now on the waiting list. We will let you know if a space becomes available.
---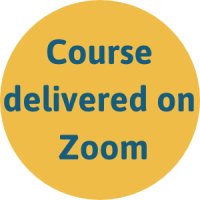 This brand new course consists of 2 sessions which will run on Tuesday 7 December and Tuesday 14 December. Each session will run from 1.30 - 4 pm online, via Zoom. 

This course will help you to learn about what Trauma is: gaining an understanding of the definition and evidence base. 
You will also consider the effects and impact of trauma and resilience in this context. 
We will explore and understand the importance of self-care and support if you have experienced trauma and learn how to respond positively to others in a way that supports their recovery and avoids re-traumatisation.
This course will be facilitated by Emily Steedman. 
There are a total of 10 places available for this course. 
Before you attend the course you may wish to familiarise yourself with the following information:
If you would like to find out more about this course or ask any questions, please don't hesitate to get in touch - one of the team would be delighted to hear from you. You can reach us by emailing wellbeing.college@health-in-mind.org.uk or calling us on 01896 807 000. You can also arrange an appointment with one of our Personal Tutors if you'd like to talk more about your learning. More information on our Personal Tutor appointments can be found here: https://wellbeingcollege.org.uk/resources/personal_tutor_appointments/d183/