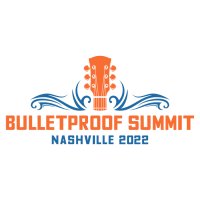 Take your practice to the NEXT LEVEL!
Take control of your practice and strategize for the future by learning from the best. Join Craig and Peter, hosts of the popular Bulletproof Dental Practice Podcast, as they share their tips, tricks and strategies. The 2022 Nashville Summit will put you in the driver seat to grow production, lower overhead, increase profitability, and have fun doing it! Pre-Registration for the Summit will be on Thursday, with a networking event to follow. Summit will take place all day on Friday and Saturday - breakfast and lunch will be included in both of those days.

BULLETPROOF TRACKS - NEW FOR 2022!!!

Over the years, the Summit content has been steadily growing. This year, we have 3-5X MORE content than ever before and we just can't fit it all into 2 days!
So, out of want to give you all MORE, we created Bulletproof Tracks. You choose your Pathway by enrolling in the Tracks that suit your particular needs.
Bulletproof Tracks are uniquely designed to be a transformational, immersive experience equipping you and your team to take charge, take ownership, become practice advocates, and lead others to do their best work.

This is NOT just a chat and CE…. this will be a total game changer for your practice culture and profitability for years to come!

Summit Investment:

$1000 - limited quantity of early bird tickets! Buy NOW to get this best rate!
$1295 - regular event price - while supplies last!

$495 - Add this option to your ticket to join the VIP Experience! You'll get special access to Dr. Boulden and Dr. Spodak, including sharing meals, breaks, and more!
We can't wait to see you there!