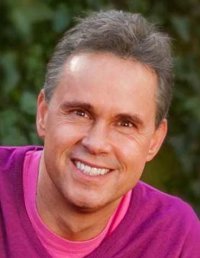 Growing in the Darkness.

Bringing In the Light!
5 practical ways to heal and grow during difficult times
In this challenging time, the only way to get through it is to grow through it. In Shift Happens!, Robert explores the dance between personal growth and global transformation. With his usual creative mix of storytelling, meditations, poetry and practical advice, he will cover:
1) The Death of Normal – creating a better future
2) A Daily Spiritual Practice – inner listening in a 'Post Truth' Society
3) Humanity's Core Wound – healing our separation with nature and the divine
4) Some Findhorn Honey – observing the wisdom of bees
5) Love in Action – creating a climate change from fear to love.
Findhorn Talks is a monthly series of webinars and events, featuring talks with Foundation coworkers on our cornerstone practices, as well as events with friends of the Foundation such as Robert, Caroline Myss and William Bloom, who share their special expertise. Join our mailing list for details of upcoming events!

About Robert Holden
Robert Holden's work on psychology and spirituality has been featured on Oprah, Good Morning America, a PBS special Shift Happens!, and in two major BBC-TV documentaries, The Happiness Formula and How to Be Happy. Robert has presented two Findhorn TEDx talks on Destination Addiction and The Tea Meditation. He is a New York Times best-selling author of 12 books including Shift Happens!, Authentic Success, Loveability, Life Loves You, co-written with Louise Hay, and his new book Finding Love Everywhere. He writes a weekly newsletter called Shift Happens!
www.robertholden.com